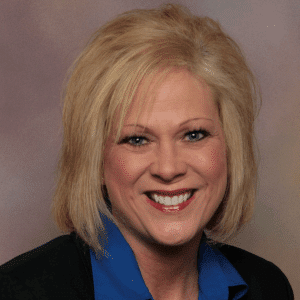 Michelle Strong joined Goodwin Recruiting in March 2021.
Michelle contributes her success in hospitality, human resources, and recruiting to one thing – human connection and relationships. It is the key to an exceptional guest, client, and candidate experience.
Michelle began her hospitality career with Pappas Restaurants in Houston as a teenager while working her way through college. She earned both a Bachelor's and Master's degree in hospitality. Upon completion of her Master's degree from Texas Tech University, she continued her career in hospitality in human resources and recruiting with ARAMARK Corporation while completing her Ph.D. at Texas Woman's University in Denton, Texas. Michelle's area of research and publication focused on work and family-life balance in the hospitality industry for female managers.
Michelle is a Senior Professional in Human Resources (SPHR) and continued her career in recruiting and HR inside and outside the hospitality industry with Walmart Stores, Inc., Home Depot, University of Arkansas, and most recently with Flynn Restaurant Group. Additionally, she supported clients in various industries through her own firm, Strong Ventures, LLC. Under the Strong Ventures umbrella, Michelle was the sole recruiter to staff the opening of Gathering Place in Tulsa, Oklahoma. Gathering Place has been recognized as Best City Park, Best New Attraction, and one of the World's Greatest Places by entities such as USA Today, Time Magazine, and National Geographic.
Michelle enjoys anything adventurous such as skydiving, spelunking, rappelling, camping, and hiking.
- Executive Search Client
"Honest in their approach"
- Financial Candidate
"One of the BEST experiences I have had"
- Hospitality Candidate
"Rapid delivery of candidates"
- Hospitality Client