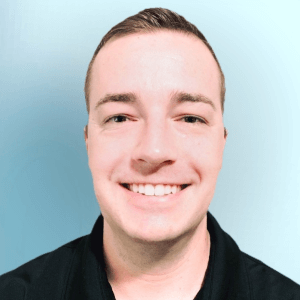 Charles Frede joined Goodwin Recruiting in March 2021. His vast career has given him the ability to have a diverse employment history in many positions and has given him a wide range of training, experience, and knowledge. His main focus is to help individuals and businesses with their professional hiring needs to grow towards a brighter future.
After graduating from The Culinary Institute of America, Hyde Park, NY in 2009, he was hired on as a Sous Chef with Jolly Pumpkin Brewery, where he helped open two locations in Michigan. In late 2010, he relocated to Louisville, KY, where he worked as a chef in fine dining restaurants before making his transition over to hotels.
During his career in hotels, he held positions as a Restaurant Chef for Marriott and Executive Banquet Chef for The Brown Hotel (AAA 4 Diamond Hotel). He later returned to independent restaurants by taking a Corporate Chef position with a local restaurant group that quickly grew into a Director of Operations role. During his time in that position, he opened two new restaurant concepts: one of which features a 2600+ bottle collection of whiskey. He prides himself on being a well-rounded operator, being able to leverage his culinary background against his front-of-the-house business management skills.
When Charles is away from the office, he enjoys cooking, gardening, spending time with his spouse and dog, and participating in outdoor activities (hiking, cycling, running, and tough mudders).
- Executive Search Client
"Honest in their approach"
- Financial Candidate
"One of the BEST experiences I have had"
- Hospitality Candidate
"Rapid delivery of candidates"
- Hospitality Client