Leaders in Hospitality Management Recruiting
Goodwin Recruiting was built to serve the hospitality industry.
We have been a leader in hospitality and restaurant recruiting in NYC and talent placements for over 20 years. Our hospitality recruiters & headhunters understand the daily challenges of hospitality recruiting: the need for quick hires, the importance of finding talent that matches your concept, and the extraordinary shortage of available talent in today's market.
As an experienced hospitality recruiting firm, we understand that building a successful hospitality business is a moving target. They are built one key player at a time. Every role is essential, from the CEO to the sous chef. Losing a pivotal team member is a critical time for a hospitality business that can make or break it. Our hospitality recruiters & headhunters know this because we have been there. Our hospitality recruiters have deep operations experience and know what it takes to build all types of successful ventures.
Goodwin Recruiting understands the need for urgency in hospitality recruiting and will move at the speed of your business to make the connections you need. Our clients range from single, independently owned operations to large, publicly-traded organizations. From fast casual to fine dining, from country clubs to retail cafes we deliver hospitality recruiting in Ohio.


We Place Hospitality Professionals
We place a wide array of hospitality management professionals. Goodwin Recruiting's hospitality recruiters & headhunters not only specialize in hospitality staffing but we are also an executive search firm. That means that we can fill roles within a variety of levels for your organization. Let us be a one-stop shop from your corporate office roles through your back of the house. Goodwin Recruiting has you covered.
• Directors of Operations
• District Managers
• General Managers
• Restaurant Managers
• Assistant Managers
• Executive and C-Suite Personnel
• Finance & Accounting Staff
• Human Resources Staff
• Marketing Staff
• Office & Administrative Staff
• Executive Chefs
• Sous Chefs
• Kitchen Managers
• Event Managers
• Front Desk Managers
• Directors of Sales
• Food & Beverage Managers
• Sommeliers
• Facilities Managers
• Concierges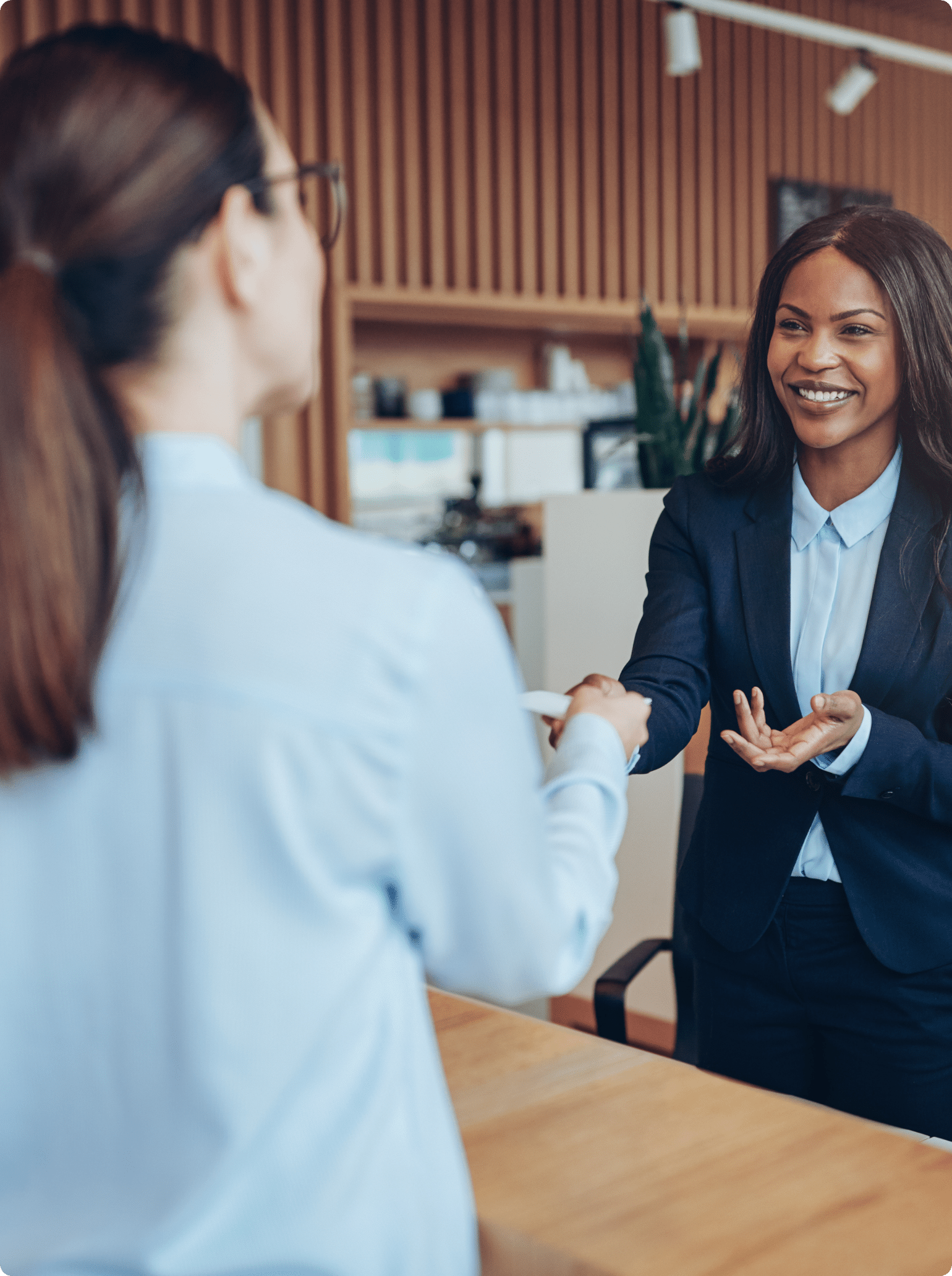 Our hospitality recruiters & headhunters have strong roots in hospitality operations. Their commitment to personal relationships ensures that they match talent with the best company for them. Success is only possible when both the candidate and the employer are a stellar match. We put the needs of our talent and our clients first, ensuring we make the right recommendations every time.
Partner With A Top
Hospitality Recruiting Firm For Your Job Search
Discover the difference Goodwin's hospitality recruiters can make for your career. We partner with the best hospitality job seekers to help you through your job search. Many of our hospitality recruiters & headhunters come from the hospitality industry and know the ins and outs of food service firsthand. We speak with a wide array of companies daily, and we have insights into the job market and high-demand hospitality positions. We match the right candidates with the right organizations. Reach out to us today.
What People Say About Goodwin Recruiting
- Executive Search Client
"Honest in their approach"
- Financial Candidate
"One of the BEST experiences I have had"
- Hospitality Candidate
"Rapid delivery of candidates"
- Hospitality Client