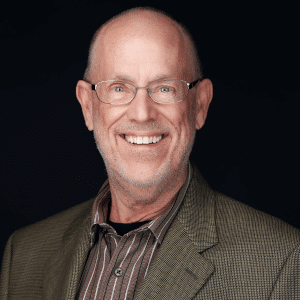 Jim Newcomb joined Goodwin Recruiting in July 2013. Jim's hospitality experience was limited to owning and managing a successful inn and vacation rental business. By 2016, he was Partner of the Year for Goodwin, which proved that being a successful recruiter requires more than industry knowledge. It requires building strong relationships, good communication, and an eye for detail. Jim was awarded Ambassador of the Year for 2017, further evidence that he fully embraces the Goodwin Core Values.
In 2018, Jim was awarded Extensive Support Coach of the Year, an indication that he also supports his colleagues' success, not just his clients and candidates. Jim's motto is "I succeed by helping others succeed." He proves this every day beyond his professional relationships.
Jim's life has a learning and sharing focus. He studied Architecture and Communications in college and is also a student of life, focusing on personal development and goal achievement. He shows this commitment through the many blog contributions he makes to Goodwin Recruiting and on LinkedIn. He's also known for his daily "Positive Thoughts" on LinkedIn and other social media platforms, which he emails daily to anyone who asks.
Jim started in retail and moved to real estate sales, property management, and vacation rental management. He subsequently owned an inn, vacation rental business, and art gallery in a small mountain town in Southern California.
Another hallmark of Jim's is that's he's fearless about the industries he supports. He helps smaller inns and B&Bs search for General Managers, but this is in his wheelhouse. Jim quickly learned restaurant operations' needs, which is the base of his business with nationwide clients. His primary focus has been hospitality, but he has also sourced and placed professionals in IT, Sales & Marketing, HR, Hotel Engineering, Housekeeping, and even Boatyard Management.
- Executive Search Client
"Honest in their approach"
- Financial Candidate
"One of the BEST experiences I have had"
- Hospitality Candidate
"Rapid delivery of candidates"
- Hospitality Client