Remote Interviewing: The Silver Lining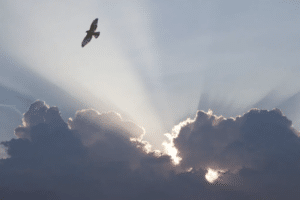 Although recent business trends in industries, ranging from hospitality to senior living, show traffic declines of 50% or more, recruiting top talent continues to be a top priority across multiple sectors. Not only does ongoing recruitment allow talent upgrade opportunities during a tough operating environment, but it also ensures that with an over-abundance of qualified employees on the market, hiring managers can pick from the cream of the crop.
Between rolling social distancing mandates and common sense, though, traditional interview methods obviously won't cut it anymore. How are hiring managers adapting to continue to engage the best talent remotely? Remote interviewing solutions include using technology in smart ways and dialing in on hiring systems.
Adding any of the below examples to your previous systems will strengthen your process and improve your results!
One-way interviewing creates a systematic way to screen candidates while providing a virtual introduction. Applicants submit pre-recorded video answers to a set list of questions, allowing hiring managers to compare candidates' responses, side by side, in real-time.
A work portfolio can be an effective way for chefs, project and brand managers, engineers, and designers of all formats, among others, to let both their achievements and their media recognition stand out, especially considering most applicants do not use one. Asking about portfolios during your remote interview process allows top candidates to shine.
Reference checks are more important now than ever but can be time-consuming. Third-party, automated services can not only help but also eliminate the hassles involved and provide results up to 92% faster.
Online aptitude assessments provide a valuable barometer for hiring success. While conventional wisdom holds that prior performance predicts future results, recent research suggests it may be a minimal component, if relevant at all.
Personality inventories and work-style assessments such as the widely used Myers-Briggs Type Indicator, DiSC assessment, Big Five Factor test, and others have been around for a long time. Now, with the current crisis adding stress in the workplace, while we all need strategies for coping from time to time, hiring managers may be able to help reduce or even prevent it. Consider adding personality assessments to your remote interviewing strategy.
You can tell a lot about a person through their social media accounts. Deep scrubbing of social media can reveal much more about an applicant than what you'll have access to in a likely-to-be-embellished resume or even an interview.
Winston Churchill said, "An optimist sees the opportunity in every difficulty."
The current crisis has undoubtedly brought out creative methods in sales, operations, logistics, and more. With a smart remote interviewing plan, the best hiring managers and recruiters will see the opportunity in this current difficulty. They can create stronger teams and businesses on the other side.
Are you experiencing challenges in your talent and selection process?
Goodwin Recruiting is here for you. For over 20 years, Goodwin Recruiting has been offering extensive support for employers and jobseekers in navigating all types of challenges. We invite you to connect with one of our industry-leading recruiters to learn more about how we can streamline the interview process for you. Let us channel our pipeline of highly vetted candidates right to your desk, so you can spend more time operating and less time looking.
Are you looking for a partner in your job search?
Goodwin Recruiting is here for you, as well! We have strong relationships with clients all over the country actively hiring during the COVID-19 crisis, and we would love to advocate for you. Ever considered recruiting? Join our team!