The Value of F2F Meetings in Successful Talent Recruiting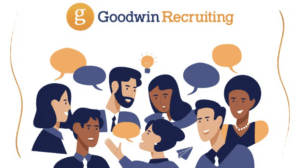 I've been a recruiting partner with Goodwin Recruiting since 2021. When I was first ramping up, I put the pedal to the metal, signing on six new clients within five weeks. This was going to be a piece of cake! Or so I thought. What I didn't realize at that time was the importance of meeting each of those clients face to face (F2F) to ensure our relationships got off to a strong start for long-term success. 
As I've grown in my business, I've seen a direct correlation between face-to-face meetings with clients and greater success in placing quality candidates with them. What it comes down to is truly understanding their business and goals. When we share face time, I gain a far greater understanding of their operations and culture than what I could ever ascertain through email or a conference call. 
The difference it makes is undeniable
Environment, facial expressions, body language, tone of voice, non-verbal cues, interaction with team members, brainstorming, and even small talk – all of this human interaction is part of getting to know each other, building a productive business relationship, and most importantly, finding right-fit talent.  
With first-hand experience and knowledge of their culture and brand, I become more excited about a client and am better able to explain the concept and present opportunities to job candidates. There's so much to be said for meeting face to face with clients – and candidates – or at the very least, via Zoom or other virtual meeting places.  
Trust grows faster
in
person
When clients get to know me through in-person meetings, we build a level of trust that isn't always achievable through phone calls or email. Here's a good example. Suppose I send a candidate who is slightly outside the parameters of what a client is looking for. In that case, they already know I understand their company culture and that there's a good reason I'm sending this individual their way.  
Some of my most successful placements have been with clients who place this level of trust in me, who know I'm sending qualified candidates who are a great cultural match – not simply a match on paper. Stronger relationships are one of the greatest benefits of face-to-face business meetings. They change the dynamic from being a service provider to becoming a partner and stakeholder in a client's success.  
Opportunities are everywhere
When I meet with clients, it doesn't always happen in my own backyard, meaning somewhere close or obvious. In many cases, it's the opposite. One tactic I've implemented is meeting with clients and potential new clients wherever they or I may be. 
When I travel with my family, I always keep an eye on companies in the local area and explore who may be open to a visit. For example, my daughter has an upcoming trip to Washington, D.C., and of course, I will be tagging along! It's an opportunity to meet potential new clients while spending quality time with my family. What's not to love about that?  
Since Goodwin Recruiting has recruiters nationwide and a coast-to-coast network of skilled candidates, I'm able to leverage both pipelines, often in person, to source great talent for clients – wherever they may be. 
Make it work for you
Many professionals talk about work-life balance and how there's no such thing. In my life, though, I'm getting into a great groove with all of it. Spending time with my family, building my client portfolio, and when all is said and done, making a difference in the lives of my candidates and the success of my clients.
That's what this business is all about, and the approach to success can certainly be tailored to individual lifestyles. That's the beauty of being your own boss! Above all, it's a strong relationship business, and F2F visits make a positive difference for everyone involved in this important process.