Senior Living Communities Are Improving Care with Telemedicine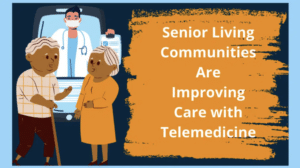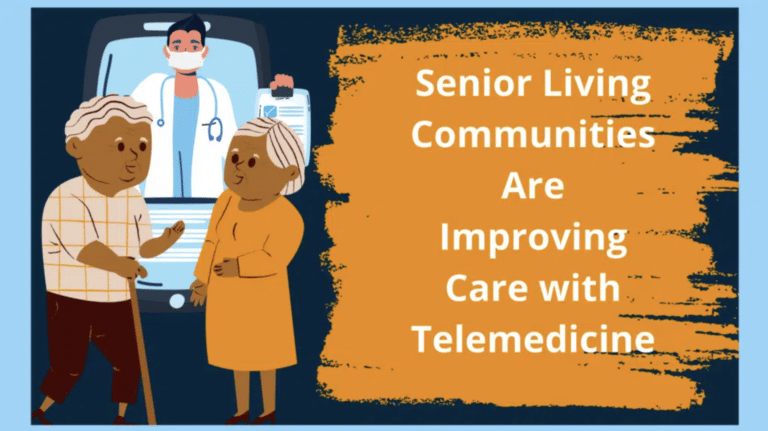 As recently as 2019, major trends driving advancement in senior living communities focused on hospitality, amenities, active lifestyles and socialization, location, and other innovative ways to attract and retain residents. The Covid-19 pandemic elevated the role and importance of healthcare, especially telemedicine and the technology that enables it, in garnering new residents. 
Competitive senior living and retirement communities and long-term care facilities are boosting their healthcare offerings to include telemedicine and telehealth, providing virtual and face-to-face care for patients. Some of these new additions include: 
Implementing telehealth capabilities and adding on-site clinics

 

Bringing on medical directors and new clinical and administrative staff

 

Hiring or partnering with doctors, nurses, nurse practitioners, physician assistants, nutritionists, dieticians, social workers, clinical psychologists, and many other practitioners

 

Hiring or contracting with IT designers, developers, engineers, quality assurance and security experts, and other specialists with experience in telehealth or healthcare

 

Working more closely with hospitals and health systems to manage patient care

 

Adding dedicated telehealth spaces for residents and staff to connect with clinicians

 

Establishing newer, more robust IT infrastructures to support telehealth connectivity

 

Using IT to design monitoring capabilities, future contact tracing, and infection control

 
Telehealth is good for residents – and good for business  
"As senior living communities are discovering, meeting the healthcare needs of residents in more modern, efficient, and convenient ways through telemedicine is improving the health of their residents and their businesses alike," said Carl Koebel, Regional Director of Recruiting at Goodwin Recruiting. "Our clients in the senior living sector are enthusiastic about their initiatives and especially the talent they are hiring to execute, deliver and excel in this fast-growing space." Benefits of telehealth include: 
Eliminating travel to a doctor or clinic and the associated wait times with these visits. Many chronic conditions can be remotely monitored.

 

Reducing hospital visits by catching warning signs before they progress to the need for emergency care. 

 

Increasing accessibility of medical specialists beyond local areas, saving time, travel, stress, and residents' lives.

 
Telehealth Industry Growth
Before the pandemic, the telehealth industry was worth an estimated $3 billion, according to a report by McKinsey & Company. Post-pandemic, that amount may climb to $250 billion.  
Pre-pandemic, U.S. telehealth appointments were estimated to account for fewer than 1% of all outpatient visits. From March to April of 2020, that number jumped to 80 percent in some areas of the country, according to a March 2021 report in JAMA Network Open. While 13% of reported telehealth visits didn't specify the type of technology used, 75% of telehealth visits were done by video, 9% by telephone, and 3% by email, chat, or a similar service.
More than three times as many Medicare beneficiaries have had access to their regular medical professional over the phone or via a video visit during the COVID-19 pandemic than before the health crisis, according to a new study by the Kaiser Family Foundation (KFF). 
Senior living community providers looking for instructive insights into how healthcare providers approach and manage today's telehealth programs – especially those communities wanting to interface or partner with healthcare providers – can gain a greater understanding of the telehealth industry through the Centers for Medicare & Medicaid Services (CMS) guide on
Telehealth for Providers: What You Need to Know
.
Infrastructure is the great enabler 
A key theme in senior living technology – in general – is the infrastructure to support it. As reported by Senior Housing News, with so many residents acquiring new communications devices during the pandemic and the rise of telehealth administration within communities, bandwidth is needed to support the devices, technologies, software, and systems required to enable telemedicine.  
The telehealth trend requires experienced IT personnel. For example, one new tech-related role is cropping up across senior living organizations – the tech concierge – a new job function to support the community's resident-facing technology needs and serve as an enabler of the different devices and platforms senior residents now use, including telehealth. This concierge can help residents solve their technology problems allowing caregivers to focus on person-centered care. 
Successful senior living operators are focused on quality of life – and health
"Anything a community can do to improve quality of life for its residents is going to win in this industry. Our clients in senior living at Goodwin Recruiting know this and have embraced the benefits of telemedicine," says Cindy Best, Senior Recruiting Partner and Coach at Goodwin Recruiting. 
Read more:  
Telemedicine Is Making Its Mark In the Hiring and Job Market 
Opinion: What Innovations are Needed Within Senior Living Communities? 
The Best Ways to Utilize Headhunter Services to Grow Your Healthcare Leadership Team