4 Ways to Be Resilient in Uncertain Times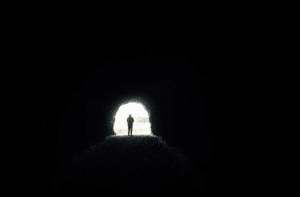 With everything going on in the world, it may be hard to keep a positive mental attitude or find a silver lining for circumstances out of anyone's control. COVID-19 has had such an impact on so many industries and households. In our efforts to keep moving forward, it is extremely important to be resilient.
Recognizing how to cope with setbacks while learning how to work with limited resources will only result in more opportunities for success.
Here are four different ways to showcase resilience in trying times.
1. Increase Levels of Engagement and Support
There are so many different ways we have seen the hospitality world come together in the last four weeks. Now more than ever, there is a true sense of community and togetherness. Employers are creating support systems for their employees to fall back on after being out of work. Large and small corporations are setting up give-backs and relief funds to ensure hospitality teams are able to put food on the table for their families. The outreach of everyone involved continues to increase as people recognize this is easier to get through together.
2. Innovation — Focus on the Opportunity
Focusing on what you can do increases your ability to try something new and succeed! Promote your brand in a way that accommodates your audience. Utilize your resources and think outside the box. Many full-service concepts have previously not focused on take-out, catering, or delivery business. Now, these same concepts are adapting to the changes and continuing to build sales. They have set up third-party delivery and implemented to-go cocktail promotions. Local restaurants have even gone as far as putting together "Quarantine Kits," supplying ready-to-make food, eggs, milk, and toilet paper – and they are selling!
3. Keep Cultivating a Great Work Culture
It is essential to maintain your positive work culture, especially as a leader. Whether you are working from home or supporting a restaurant that is operating with managers only, stay as engaged with your teams as possible. Be a sounding board for your colleagues, overly communicate, set up video conference calls rather than phone calls. Making it a point to reach out and engage more during tough times can only bring people together, and in return, inspire them to be strong leaders to someone else.
4. Show Gratitude
Finding aspects of your life to be grateful for will help maintain a clear perspective. No one wants to be in the position not to have an income, but it is imperative to keep a positive mental attitude and focus on the good. During stressful times there is always something that recognizes our good fortune. Hone in on the basics like loved ones and being healthy. When the dust settles, there will be multiple positions to apply for – some may be better than your previous experience. Use this time to rejuvenate, recharge, update professional resumes, and prepare yourself for the future.
Do you need a little support during these uncertain times?
Please feel free to join our team page or reach out to one of our Goodwin recruiters for extensive support or guidance navigating the career market. We understand this is a trying time but are driven to helping candidates and clients move forward together.