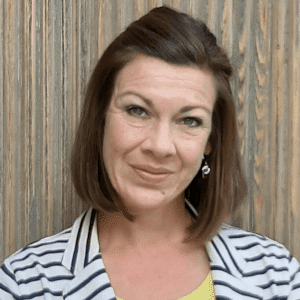 Laurett Jankowski joined Goodwin Recruiting in July 2020.
Laurett connects great talent with leading service-industry brands, including restaurants, hotels, and hospitality support companies. She works with both job seekers and employers as an advocate and consultant. As a Goodwin Recruiting partner, she joins a team of peers nationwide in ENHANCING CLIENTS' BUSINESSES and CHANGING CANDIDATES' LIVES!
For job seekers, Laurett offers career search assistance, coaching, and connection to great opportunities. Throughout this process, she will support you with honesty and integrity and keep your goals and interests top priority.
Laurett offers employers a personalized approach and takes time to truly understand your needs and goals. She will utilize Goodwin's extensive network and a variety of proactive sourcing methods to connect you with the best people for your specific brand. With sixteen years' experience in upscale & high-volume hospitality environments, Laurett understands the challenges that you face and how important it is to enhance your brand with great talent to advance your business objectives.
Laurett has worked for the following concepts: Village Tavern, Del Frisco's Grille, Sullivan's Steakhouse, Perry's Steakhouse, Smith & Wollensky, and Hillstone.
In her free time, Laurett enjoys cooking, reading, and yoga, as well as exploring the beautiful backdrop of Colorado with her husband & two children.
- Executive Search Client
"Honest in their approach"
- Financial Candidate
"One of the BEST experiences I have had"
- Hospitality Candidate
"Rapid delivery of candidates"
- Hospitality Client