Looking to Become a Controller? Here Are 7 Resume Mistakes You Should Avoid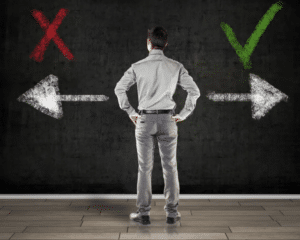 The job of a controller isn't easy. Controllers are often the folks who have to say, "No," to fellow coworkers and company leaders. With that said, it's an excellent advancement opportunity for career-minded financial and accounting professionals with the right experience and credentials.
Given the hot economy, now is a good time for qualified candidates to consider taking the steps to become a controller. Just remember to avoid these seven resume mistakes when applying for positions:
Failing to Reflect Leadership 

It's essential for candidates to consider that controllers are not merely financial analysts or accountants but leaders of companies. They are tasked with being the final say in many financial decisions that affect the entire organization. A prospective controller's resume should reflect leadership roles that will inspire confidence among CFOs and hiring managers.

Not Highlighting Degrees/Licenses 

Most that hope to become a controller realize they should list certifications on their resume. However, they are sometimes overlooked. Being a CPA or MBA recipient is usually a mandatory prerequisite, and applicants should be sure the title is listed prominently next to their name in the header.

Omitting "Skills" Section of Resume 

Most controller positions require strong Microsoft Excel, and accounting/finance software applicants should specifically list all relevant computer and technology skills. One can't expect the hiring team to assume a candidate's competency with computer programs.

Focusing on Duties Rather Than Successes 

It's common for finance and accounting professionals to create task-oriented resumes. While it's important to list skills and experience, it's also critical to document results. Professionals hoping to become a controller should be careful to outline specific successes such as, "I helped develop a plan that reduced administrative costs by 20 percent in three months."

Not Demonstrating Teamwork 

Controllers interact with all levels of an organization's staff, from sales representatives to the C-suite. Positive interpersonal relationships are critical to success. People looking to become a controller should ensure their resume prominently demonstrates these attributes.

Sounding Too Technical 

Controller candidates need to remember that the people who initially screen resumes often come from different professional backgrounds such as human resources. They may not be familiar with technical terms that seem "standard" for those who work in accounting and finance. Applicants should be sure to reflect their credentials and experience in a way that isn't too confusing for the initial recruiter.

Being Too Specific in Scale of Work & Budgets 

Companies come in all shapes and sizes, and excellent opportunities exist across the entire range. An organization that's smaller may feel intimidated by a resume that says, "Reduced employee benefits costs by five million dollars." Instead, applicants should cite these sorts of accomplishments in terms of percentages (e.g., 25 percent savings).
In the end, many experienced finance and accounting professionals will find the timing is right to transition into a controller role. The opportunity can prove a great career move, and the economy is very strong at the moment. However, candidates must remember it's essential to take the time to craft a resume that will stand out from the competition.
If you're a finance or accounting professional looking for a new opportunity, be sure to connect with an industry-leading recruiting agency!
Find Your Next Career Adventure Today!
For the latest postings in your area, check out the Goodwin Recruiting Job Board.