International Human Rights Day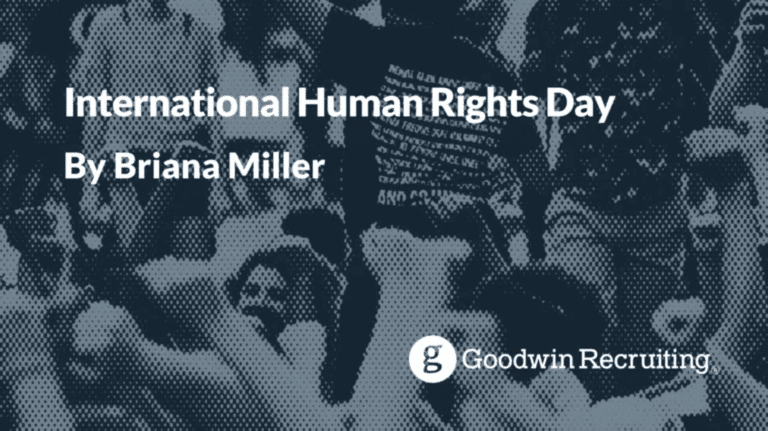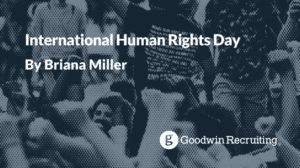 During a recent DEI Council meeting, one of my teammates opened a fortune cookie to find a fortune that read, "Human Rights: Know Them, Demand Them, Defend Them".  
How appropriate, right?  
I love the simplicity of this statement, and it really packs a punch!  
We recognize International Human Rights Day on December 10th each year, and this year marks the 74th anniversary. It commemorates the day in 1948 that the United Nations General Assembly adopted the Universal Declaration of Human Rights.  
Fundamental Freedoms 
The Universal Declaration of Human Rights sets out a broad range of fundamental rights and freedoms to which all of us as human beings are entitled. It guarantees the rights of every individual everywhere, without distinction based on nationality, place of residence, gender, disability, national or ethnic origin, religion, language, or any other status.  
Human rights include the right to life and liberty, freedom from slavery and torture, freedom of opinion and expression, the right to work, the right to an education, and many more. Everyone is entitled to these Human Rights, without discrimination. 
Human Rights Education in our Daily Lives 
While these fundamental rights and freedoms are set in place, it is clear that not all humans are treated equally and fairly as is the purpose of this declaration. There is work to be done. Internationally, and nationally here in the United States.  
Each of us has a responsibility to understand and educate others on these human rights, fight for them when we see a need, and work to bring equality to all. It may sound overwhelming, but it really can start with how we treat others (remember the Golden Rule) – whether in person, over the phone, or on social media. 
We must recognize possible unconscious biases.

 

We must always be willing to learn and grow.

 

We must be willing to be open-minded about those who may seem different from us or have differing views or opinions.  

 
Ahead of the 75th anniversary, the United Nations Human Rights will begin a year-long campaign in hopes of increasing knowledge of the UDHR as a foundational blueprint for taking concrete actions to stand up for human rights. To learn more about how you can take action on Human Rights Day and every day, you can visit: https://www.ohchr.org/en/get-involved/campaign/human-rights-day/take-action  
At Goodwin Recruiting we are Dedicated to Diversity, Equity, and Inclusion. It is a core value and part of the foundation we are built on. We work tirelessly and actively with our entire team, our candidates and our clients in an effort to give equal rights and opportunities to job seekers and to seek out a diverse plate of candidates to present to our clients. We work to educate our expansive network in these important subjects as well. If you are interested in learning more about our programs, becoming a Goodwin Recruiting Partner or working with our team as a candidate or client, please reach out.