How to Engage and Support Employees from Diverse Backgrounds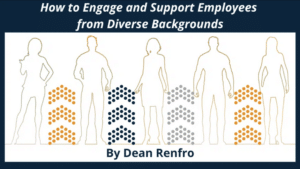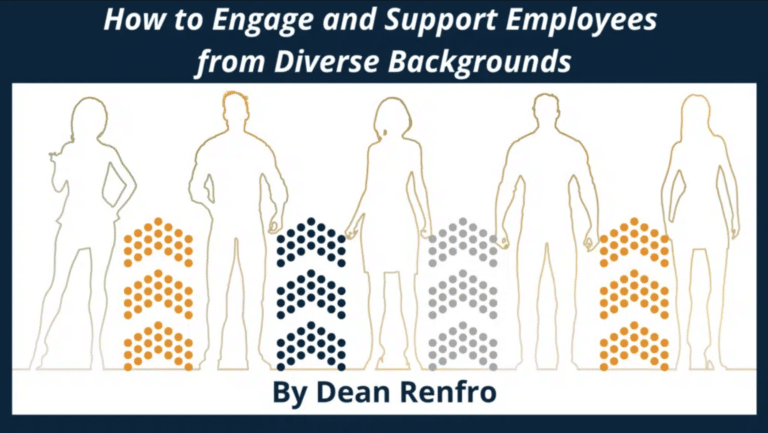 The only way to increase workplace diversity and inclusion is by hiring, engaging, and actively supporting employees who come from different backgrounds. While this might sound easy enough, what it really means is working to understand their needs and unique perspectives, letting them know they matter, and showing them why they're important to your organization. It means giving employees opportunities to learn about other cultures and making a commitment to understanding and acknowledging their differences.   
This is an intentional journey that starts with hiring and plays out in your company culture.  
Hire a diverse workforce
The first step on the road to diversity is to have a formal talent acquisition strategy that prioritizes the importance of hiring a diverse workforce. Research affirms that businesses with greater ethnic and gender diversity enjoy higher profits, higher rates of innovation, and a multitude of other competitive advantages. Hiring people from different cultural backgrounds opens your doors to a larger pool of exceptional job candidates, along with the new ideas, life experiences, and perspectives they bring to your organization.    
Provide a flexible working schedule
When you have a diverse workforce, the last thing you want is for certain employees to be or even feel excluded from activities and policies meant for all employees. One way to ensure everyone has access to opportunities is by implementing a flexible working schedule. The benefits are three-fold. 1) A flexible work policy allows employees from different backgrounds to work together and feel equally needed and valued. This promotes inclusion and also improves morale and productivity. 2) When employees who need childcare or provide eldercare have the flexibility to work from home, they feel more appreciated. And when an employee knows they can come in late without having their pay docked, they are happier all around. 3) With flexible work schedules, the entire crew is not clocking in and out at the same time every day, which helps ensure someone is always there to take care of business.   
Be open to feedback
Diversity and inclusion initiatives must be upheld by leadership, with an employee engagement strategy and tools in place to encourage and gather employee feedback. Seeking input from diverse talent is necessary to inclusion efforts. It is what allows you to gain real-world insights into how you can improve and evolve your diversity initiatives and workplace environment.    
Create inclusive workspaces
Creating inclusive workspaces ensures a welcoming atmosphere for all employees. Here are six ways to plan and implement them in your organization:  
Think about your hiring process and how you are fostering inclusion to support true cultural diversity. Learn more about diversity and inclusion from organizations such as

The Centre for Global Inclusion

, which provides research, education, solutions, and support for individuals and organizations worldwide. 

Offer mentorship opportunities for people of all backgrounds in your diverse workplace, not just for those of a specific ethnicity.  

Establish diversity quotas for executive and other leadership roles, showing that diversity in top jobs and an inclusive culture are important at your company. 

Conduct diversity training to ensure leaders, managers, and team members understand not only the meaning of diversity and inclusion but also discrimination and what they can and should do when it occurs. Have a strategy for dealing with bullying and harassment in the workplace. 

Provide resources or create employee resource groups that help employees feel comfortable in discussing their own identities. This helps ensure they feel good about bringing their whole selves to work.  

Understand how diversity impacts

profitability and innovation

: Research shows that diverse companies are more profitable and that diverse teams come up with better solutions and are more likely to break into new markets.
Make an actionable commitment
If you want to create a more diverse and inclusive workplace, you must support people who hail from different cultures and continually demonstrate that they are equally respected and valued. It is not enough to hire people from different backgrounds. Once they're on board, it is essential to engage with them, make them feel welcome, and ensure there is equity for them in promotion opportunities, compensation, and other policies.   
There is no one-size-fits-all approach because company environments, goals, and approaches are inherently unique. The best method for establishing and promoting diversity is by doing some internal research. Find out what employees need to feel comfortable and valued at work and create a strategy and resources to deliver. This will help make your company a more welcoming place for all.   
Create an environment where everybody wins
Building an inclusive environment that supports diversity produces a positive work environment for everyone. It attracts the best talent and helps create better products. Diversity brings innovation, creativity, and fresh perspectives to the workplace. By building a diverse workforce and supporting it in the right ways, you can ensure your company is more successful and better equipped to meet the needs of your people and customers alike.    
We can assist you in sourcing the most highly qualified candidates to support your hiring goals. Ranked one of the United States' best executive and professional recruiting firms, Goodwin Recruiting is working with inclusive companies across industries nationwide to fill essential roles, from executives to operators and managers.