Help Wanted: Hotel Management Jobs Are Available and Opportunity is Growing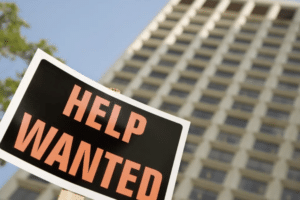 Hospitality professionals seeking hotel management jobs find themselves in a golden age. All indicators suggest that companies are in dire need of candidates, and the demand is only expected to grow in the coming years. If you're one of the many people looking to capitalize on this opportunity, consider the following:
Hotel Management Jobs By the Numbers 
A recent study by theknowledgeacademy.com used data from glassdoor.com and found that the hospitality industry will create nearly 908,000 jobs by 2026. To put this into perspective, it will form the second largest job sector in the United States. Only home health aide positions will be in more demand.
Consider Industry Needs
There are many jobs in the hospitality industry, and candidates must decide which roles best match their interests. Someone who enjoys cooking and food preparation should take steps that position them appropriately. Likewise, a person who wishes to go into restaurant management may take courses in business and accounting.
Find Your Advantage 
Everyone has personal character traits and strengths that give them an edge over others. Those who are very personable may fare well in customer service positions. However, people who are a bit more reserved can find satisfaction in kitchen roles.
Position for Growth 
The hospitality job market numbers greatly favor candidates. But, even with positive math, job seekers who strategically position themselves will be the ones to find the most success. Consider entering the industry early to get your foot in the door. That way, you'll be a terrific candidate when a management opportunity surfaces. Many younger people view hospitality jobs as interim work that "just pays the bills." If you take your job seriously and stand out, you'll be first in line for a promotion!
Work with a Recruiter
A well-prepared restaurant manager candidate will enjoy the best job prospects when working with a qualified recruiter. Recruiters serve several functions. First, they advocate on your behalf and work to secure the highest pay and best benefits. Second, recruiters often secure the best job openings — some of which aren't open to the general public.
There has never been a better time to jump into the hospitality industry. That's great news, but candidates must still be sure to position themselves for success. Prospective restaurant managers should take the necessary steps in order to avoid missing out on golden opportunities. Those who are really serious about their careers should consider working with an industry-leading hospitality recruiter.
Find Your Next Career Adventure Today!
For the latest postings in your area, check out the Goodwin Recruiting Job Board.