Free to Be…You and Me…EEOC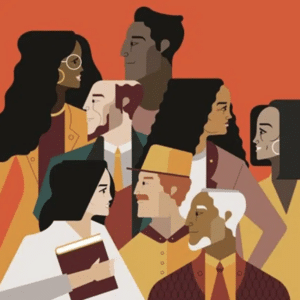 In 1776, the words, "We hold these truths to be self-evident, that all men are created equal," were penned into the Declaration of Independence as our new nation was formed. In 2020, we are still trying to reflect this reality in the actions of our society.
Things were far from equal at that time, but the idea held such merit that those words contained potential, possibility, and hope for a way forward. The progress came slowly and not without struggle. It took 100 years and a Civil War to finally abolish slavery with the signing of the Emancipation Proclamation in 1862, followed by the necessary addition of the 13th Amendment to the Constitution in 1865.
It took yet another 100 years for the Civil Rights Act to be signed into law in 1964, followed by Title VII of the Act, which established the Equal Employment Opportunity Commission (EEOC) in 1965. Again, none of this came easily. The Civil Rights Movement had started over ten years earlier, and it took the involvement of American citizens, taking to the streets, to pave the way, including the March for Jobs and Freedom in 1963. In an address to the nation, President Kennedy acknowledged these efforts by stating, "Like our soldiers and sailors in all parts of the world they (the Civil Rights Activists) are meeting freedom's challenge on the firing line, and I salute them for their honor and their courage."
Because not everyone agreed with these changes in the laws, the EEOC was necessary to protect employees' rights, and to ensure that there would be no discrimination in the workplace based on race, gender, color, religion, national origin, age, or disability. These characteristics have no bearing on how an employee can perform their job. Through its administrative enforcement process, the Commission receives, investigates, and seeks to resolve cases of systemic discrimination.
One of the most often cited cases is McDonnell Douglas Corp. v. Green. In 1973, EEOC advocates pursued litigation that laid the foundation for how courts handle cases brought under all federal anti-discrimination statutes. As we approach the 55th anniversary of its formation, the EEOC has proven to be an ongoing necessity, bearing the critical responsibility for enforcing federal laws prohibiting employment discrimination.
While the institution of these laws and arms of the government are important, it is the daily choices and actions of employers that are needed to bring these policies to life. It shouldn't take the threat of a lawsuit or an investigation for fair hiring practices to be a given. HR managers and recruiters should be at the forefront of ensuring that discrimination is called out at every opportunity and that pursuing diversity is an aggressive part of recruitment efforts across the board.
Our nation's democracy continues to evolve. History has shown us again and again that it is those who are the most disenfranchised and alienated who show the bravery to stand up and fight for the true American dream of equality for all. These hard-fought battles are worth the gains. We may not be able to change the minds of every individual in our country. Still, we must ensure that all of our institutions are held accountable to uphold the noble concept and truth that all people are created equal and deserve the same rights to life, liberty, and the pursuit of happiness.
Goodwin Recruiting is an equal opportunity employer. Additionally, all applicants are considered for positions with our clients without attention to race, color, religion, sex, sexual orientation, gender identity, national origin, veteran or disability status, or any other class protected by federal, state, or local law.  We would love to advocate for you if you are on a job search, or to partner with your company if you are in need of hiring the best person for the job. We are experts at making great matches without discrimination. Our Core Focus is to be the Recruiting Company of Choice for our Partners, Clients, and Candidates, and we are proud to be "Enhancing Clients' Businesses and Changing Candidates' Lives," one placement at a time. We are here to be a part of the solution in our nation's quest for equality for all, including in every form of employment. Goodwin truly cares about the future of our country and all of its citizens.