5 Characteristics Needed to Land Top Accounting Jobs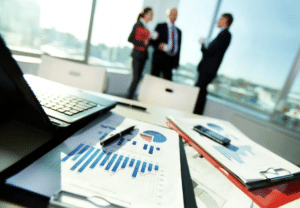 Many people focus entirely on their education and past experience when positioning themselves for accounting jobs. However, landing a top accounting job requires more than just a good resume. Savvy employers seek workers with the potential to grow professionally, so they're also looking at the intangibles.
Here Are Five Characteristics Career-Focused Job Seekers Should Demonstrate When Competing For Top Accounting Jobs:
Leadership
While the term, leadership, is sometimes overused, quality is still important for upwardly mobile employees. Most organizations like to promote from within whenever possible. Hiring managers and recruiters are seeking candidates who are willing-and-able to serve as future leaders.
Job candidates can demonstrate leadership ability by citing past examples on their resumes. They can also focus on answering interview questions in a way that reflects a leadership mentality. For example, the standard question, "Where do you see yourself in five years," can be answered, "I envision myself as a team lead working to scale the business responsibly by ensuring accounting best practices."
Flexibility in Accounting Jobs 
Most accounting and finance professionals tend to be highly analytical. There's nothing wrong with this trait. However, professionals who land the top accounting jobs also learn how to be flexible.
The two ways of thinking aren't mutually exclusive. An accountant can be analytical when reviewing ledgers, yet flexible when having strategy conversations with company leaders. Ultimately, those who find a healthy balance are most sought after for management and executive roles.
Big-Picture Thinking
Accounting professionals who can leverage their skills to aide company leaders in high-level business planning are very valuable.
For example, a trusted accountant may notice that a company's obsolete software seems affordable but is becoming less efficient with each passing day. She can then explain how a modest investment now will ultimately save money over time and allow for more efficient scaling. In this scenario, she knew of the owners' company-expansion ambitions and used big-picture thinking to add value.
Communication Skills
Some accounting and finance professionals are geniuses when it comes to numbers and spreadsheets. However, the harsh reality is that even the most talented candidates need strong communication skills in order to land top accounting jobs.
Effective communication is like many skills. It can be learned by almost everyone through practice and dedicated effort. Workers looking to improve their communication skills should start by focusing on listening and expressing empathy.
Integrity
It would be a huge mistake to have a conversation on ways to land top accounting jobs without highlighting the importance of integrity. This may seem like a no-brainer, but a dishonest accounting or finance professional will never achieve long-term career growth.
Remember, integrity doesn't just factor into big decisions and managing large sums of money, it's also measured in day-to-day activities. An accountant may think ignoring a friendly co-worker's padded expense report is insignificant, but company leaders will notice.
At the end of the day, candidates who seek top accounting jobs need several characteristics. An exhaustive list could fill the pages of an entire book. But certain less-obvious traits are what separate average accounting and finance professionals from those who rise to the top!
If you're a job seeker exploring new opportunities, you should also connect with the country's best accounting recruiter today!
Find Your Next Career Adventure Today!
For the latest postings in your area, check out the Goodwin Recruiting Job Board.