3 New Skills You'll Want to Master Before Your Next Accounting Job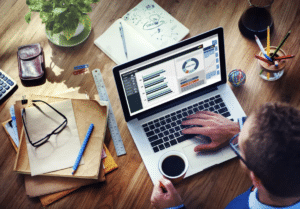 The profession of accounting likely goes back thousands of years in one form or another. People and businesses always need to know where they stand financially in order to balance budgets, pay taxes, invest, and plan for the future. But despite the enduring demand, accounting trends do change with time.  
In today's fast-paced world of technological innovations and evolving laws, accountants must be more vigilant than ever in order to stay current on needed skill sets. Here are 3 new skills every accountant should master in 2020.  
3 Skills You Need For A New Accounting Role
1. Tax Law Expertise
Corporate tax strategy hinges on political realities, economic forces, and organizational objectives. Tax law pertaining to individuals changes over the years too. But there are continuing education resources available to keep professionals current on tax law-related accounting trends.
Areas of specific concern for 2020 include significant changes in deductions for individuals as well as employee tax withholding tables. Also, a prominently featured change in California is the new AB 5 law, which may reclassify millions of "independent contractors" as "employees." This latter change may spread to other states and will have profound tax implications.  
Businesses are further affected by continued confusion over tax implications related to employee health insurance requirements and other residual effects of the ACA. Something as simple as the number of employees can directly influence a company's tax strategy, depending on ACA-related penalties.   
Today's corporations are looking for accountants who are up to date on new tax laws. They expect accounting candidates to be trained and ready to go from day one. Thankfully, the vast array of educational resources empowers professionals to stay current on accounting trends. 
2. Data Visualization Software
Accountants serve as the financial "translators" for company leaders. Their role in doing so is becoming increasingly more important as business intelligence (BI) takes front-and-center stage. Organizations seek the latest technological tools to gather and make use of financial data, and accountants must be able to communicate the findings. 
Data visualization software empowers accountants to present complex financial information in formats that are easily understood through graphs and charts. Professionals should learn the most common tools, including Tableau and Qlikview. Candidates who go into job interviews with advanced knowledge of data visualization software have a major edge over their less-technological competitors.  
3. SQL
Data visualization software is how accountants communicate critical financial data to company leaders. But "Structured Query Language" (SQL) is the technical language that enables the storing and editing of data within databases. Current accounting trends don't mandate that accountants be technical geniuses. However, a basic understanding of SQL is critical to the effective use of the afore-mentioned data visualization software. 
Today's accountants should remember that, while SQL may seem technical, there was a time when programs like Microsoft Excel were on the cutting edge. Technological tools that appear futuristic can quickly become the industry standard.   
Ultimately, accountants and finance professionals will continue to serve a critical function as long as businesses exist and people earn paychecks. The profession itself is timeless. But accounting trends do change over the years with regards to evolving technologies and tax laws. Wise professionals plan ahead so that they don't get left behind! 
Looking for your next accounting opportunity?
If you're an accounting or finance professional seeking a new opportunity, be sure to contact the industry's best recruiting agency. Contact Goodwin to take the next step in your career.