The Daughters of the Great Depression and How They Shaped Gender Equality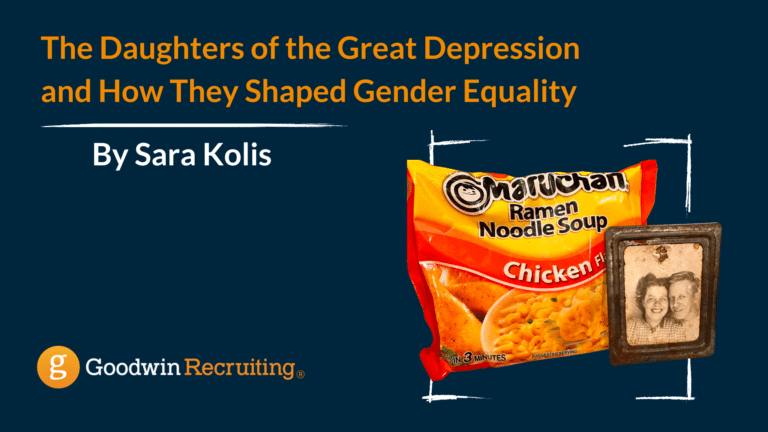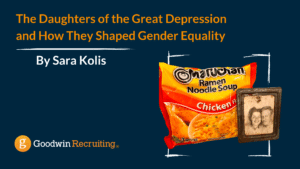 With Gender Equality Month wrapping up, it's the perfect time to reflect on the women who have helped shape women's rights and the privileges we often take for granted today. Susan B. Anthony, Gloria Steinem, Malala Youssafza, and Freda Kalou, just to name a few. The wonderful achievements of women are never-ending, and I'm grateful to all of those who made such an impact on gender equality. The women I want to reflect on today are the daughters of the Great Depression, and how they shaped gender equality. In particular, I'd like to share the story of my grandmother, Mary Jane Kolis.
Learning and growing
Mary Jane was born on March 18th, 1928, to first generation Polish Americans in a small town in The Berkshires called Pittsfield. Neither of her parents were college educated, but from an early age, it was clear that she was both bright and willful. Having skipped two grades, she graduated high school at the age of 15 with hopes of becoming a nurse. Her uncle even took her on the train ride to Boston to check out the curriculum. However, when they arrived home, my great grandparents dashed those dreams, saying that she would stay home, get a job, get married and have a family. So that is what she did. As equal rights and gender equality still had much room to grow, this is the story of so many remarkable women of that era.
Building 
the

ir own success

When my grandparents married, they lived on the second floor of my grandfather's mother's house. My grandfather, being one of 13 children, never completed the 8th grade. He helped out on his parents' farm until he took a job working in a factory. My grandmother, eager to build a house of her own, found design plans to do just that. Every night after my grandfather put in a full day's work, they would trudge to the vacant lot across the street with his brothers, dig a foundation, pour cement, and piece by piece, under the foremanship of my grandmother, build the house they would live in until they died. I never heard one floorboard creek in that house!
Empowering 
the

 next generation

My grandmother went on to have four children, three of whom were girls. She vowed that her girls would have every opportunity that she had not been afforded. She got to work saving every penny she could. She got a job at the local grocery store working the night shift, lived for double coupon day, and would stock up on all the non-perishable essentials. Each day, she maintained a clean home, made sure that homework was done, and prepared a meal that would stay warm in the oven until my grandfather came home. She then walked to and from work (there were in fact hills both ways) and if you are familiar with New England winters, you know that the trek was often treacherous.

That hard work paid off, as all three of my aunts were put through college without taking out loans. Each of them became successful business owners. And when five granddaughters were produced, we would often hear our grandmother tell us, "There will be time for love later! Take care of your well-being, get an education, and start a career first." All five of us boast Graduate and Post Graduate degrees with successful and fulfilling careers. One of us just wrapped her first feature film starring alongside Tom Hardy.
Motivating through memories
When Mary Jane passed away on January 16th, 2022, at the age of 93, I was lucky enough to be there with her. When my aunts asked what I wanted from my grandmothers' estate, I took only two things; A package of Ramen Noodles I found in the basement (that had expired in 2014), and an old cameo of her and my grandfather laughing and looking like they didn't have a care in the world. What a wonderful partnership they had, and what an amazing impact my grandmother had on so many. Just in being herself, she laid the foundation for women's empowerment in my family, helped to bridge the gender gap, and showed that there's so much each of us can do to combat gender inequality. She taught me to work hard, be brave and do it with a smile on my face. I carry her memory with me as I strive to help move the mark on women's equality each day.
With Gender Equality Month and Women's History month coming to a close, it's the perfect time to reflect on the many achievements of women – and to continue sharing these empowering stories all year long. The little things we do every day help to make a difference, and to build a better future for all.