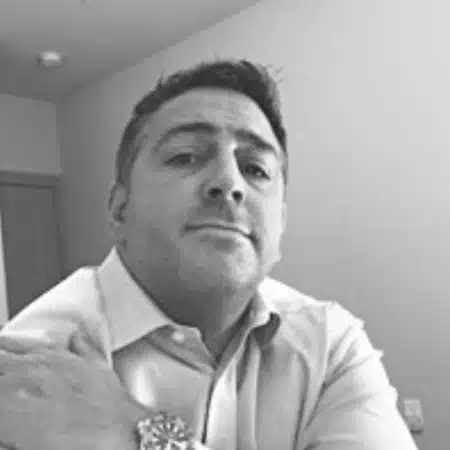 Tom brings his 25 years of experience as a leader in the hospitality industry and his passion for people to recruiting each and every day and works hard to represent both his clients and his candidates at all times.
Tom grew up in the restaurant business as his great-grandmother, an Italian immigrant, opened a family restaurant back in 1932 that supported multiple families over four generations. His father was an accomplished chef and restauranteur and Tom himself founded his own restaurant at the age of twenty-four, owning and operating that business for seventeen years. In 2011, Tom relocated to the US Virgin Islands, where he continued his hospitality journey, living and working in the Caribbean while leading food and beverage operations for Wyndham Hotels and Starwood Resorts. Tom has also held leadership roles with Marriott International in Boston and with Loews Hotels in Nashville. He has a Bachelor's degree from Ithaca College and various certifications from the hospitality industry.
After years of constantly being on the move and living and working in small towns, big cities, and tropical islands, Tom partnered with Goodwin Recruiting and has never looked back.
- Executive Search Client
"Honest in their approach"
- Financial Candidate
"One of the BEST experiences I have had"
- Hospitality Candidate
"Rapid delivery of candidates"
- Hospitality Client