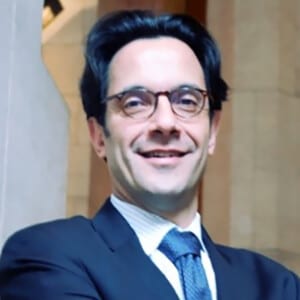 Simón de Swaan joined Goodwin Recruiting in April 2019. He brings a wealth of experience in the luxury hotel, country club, and fine dining world.
Simón started by working in Country Clubs and then transitioned to running fine dining restaurants in Boston before joining Four Seasons Hotels and Resorts, where he worked for the next 15 years in Boston, Manhattan, and Vail, CO. While he began his career in the back of the house, he eventually moved to the front of the house, working as Assistant Manager to Manager, then General Manager, and Director of Food and Beverage. During his last three years working at Four Seasons Hotels and Resorts, he recruited on both the property and the corporate level. He was also a lead recruiter for The Culinary Institute of America, from which he is an alum.
Simón views recruiting as a relationship with both clients and candidates who need assistance in traversing the uncertainty of job searching and hiring. He prides himself on being honest and direct with both candidates and clients since there is often so much stress in the hiring process.
Since joining the company, Simón has become a Goodwin Recruiting Certified Diversity and Inclusion Recruiter, and he was recognized as the Brand Ambassador of the Year for Goodwin Recruiting in 2020. In 2021 he was named as one of the Recruiters of the Year in the Hospitality vertical by Goodwin Recruiting.
- Executive Search Client
"Honest in their approach"
- Financial Candidate
"One of the BEST experiences I have had"
- Hospitality Candidate
"Rapid delivery of candidates"
- Hospitality Client