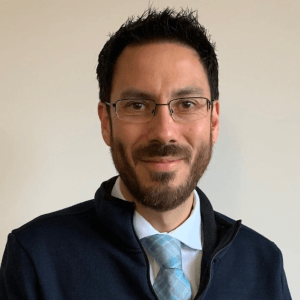 Ron Voncannon is a results-driven, energetic recruiter with a proven background in building congruent relationships during his successful tenure in operations.
Ron is an energetic leader with a passion for building successful teams in the hospitality industry. His primary focus is developing ways to motivate each team member to believe in "total guest satisfaction" while upholding company standards. With over 20 years of experience, he has become an accomplished hospitality professional with experience in fast casual, fine dining, and multi-unit leadership. Ron enjoys building teams that strive to maximize restaurant profitability through great customer service, building a loyal clientele, mentoring a strong team, and breeding a culture of success.
Ron decided to dedicate himself to becoming a recruiter when he realized the massive need in today's world. After utilizing various recruiting companies during his career in operations, Goodwin was far and away the best in class. His experience with them, combined with his passion for bringing people together, led Ron to this recruiting realm. Ron believes working as a recruiter with Goodwin was the best career decision he's ever made!
- Executive Search Client
"Honest in their approach"
- Financial Candidate
"One of the BEST experiences I have had"
- Hospitality Candidate
"Rapid delivery of candidates"
- Hospitality Client