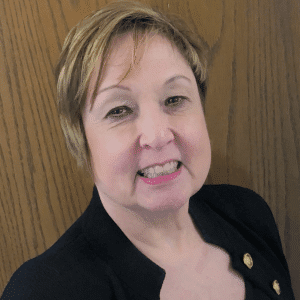 Building long-term relationships with my candidates and clients is the key to being a successful recruiter. I treat my candidates and clients like gold and take outstanding care of them, providing five-star service. I find that is what makes my business stand out from other recruiting firms. I find my candidates great positions and my clients great people, which makes for a great successful business.
Michele joined the team at Goodwin in 2021 as a Recruiting Partner. Relatable and outgoing, she pairs leading HR talent with a wide range of positions within mid-tier to Fortune 500 corporations throughout the United States. Michele takes her position seriously; however, she has friendly conversations with clients and candidates to really get to know them and find out what is important to them, learning what personalities fit for their company and allowing them to open up with her to build a long-term relationship and make her stand out from other recruiters they have dealt with in the past. She wants to project what makes her different from others in the business they have used in prior years. It is essential to her to build long-term relationships and develop repeat business.
Michele has a long career at Trinity Petroleum Management, where she and her husband built a very successful oil and gas outsourcing company. She was the Director of Human Resources for the company. She has a strong background in recruiting and hiring C-Level employees and back office, ranging from Accounting to Lease Records. Michele's experience in recruiting and her expertise and commitment to making strategic matches allow her to excel in her role at Goodwin Recruiting. 
When not working, Michele enjoys spending time at her mountain house on a golf course in Granby, Colorado playing golf, enjoying a good glass of wine, reading great books, and playing with her puppy. She also loves to travel, cruise, and play the piano. She went to the University of Nebraska- Omaha and studied Business and Journalism.
- Executive Search Client
"Honest in their approach"
- Financial Candidate
"One of the BEST experiences I have had"
- Hospitality Candidate
"Rapid delivery of candidates"
- Hospitality Client