Hospitality Managers: 4 Ways to Position Yourself Ahead of the Pack As Companies Begin to Rehire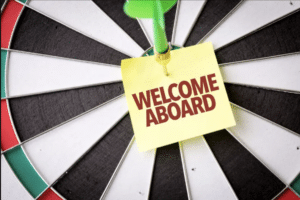 The past two months have been exceedingly difficult for the hospitality industry. COVID-19-related closures have pushed thousands of qualified hospitality managers out of their careers and into a state of uncertainty. Now, as states across the country are beginning to lift their restrictions, our ever-resilient industry is preparing to go back to work. Amid cautious optimism, one thing is certain — the landscape in which we operate has changed forever. This period of upheaval has forced many businesses to reconsider their business models, their long-term viability, and their staffing needs. Which leads us to the question of the hour – how can hospitality managers position themselves ahead of the pack as companies begin to rehire?
1. Be Proactive
The days of the reactive job search are long gone. Simply applying to job boards and waiting for a call is ineffective. The U.S. Department of Labor noted that in March alone, the Leisure and Hospitality sector lost over 450,000 jobs. Conducting a proactive job search is critical to position yourself ahead of the thousands of hospitality managers who are looking for their next role. In her article, Susan Joyce outlines the advantages of a proactive job search. She suggests strategies such as targeting specific companies, conducting research on prospective employers, and reaching out to current managers to build an inside network. In the current climate, these proactive job search techniques are more relevant and necessary than ever.
2. Revitalize Your Resume
There is no lack of articles and blog posts offering advice on how to create a more appealing resume — and for good reason! If you have been reshaping the same old resume since college, now is the perfect time for a total revamp. Check out Jim Newcomb's article, "Resume Checklist for the New Job Market," for some fantastic tips on how to create a resume that's sure to secure you an interview.
3. Remain Open-Minded and Flexible
Chances are your pre-pandemic hospitality career may be quite different from the ones you are now contemplating. Some full-service establishments have shuttered their doors, and others are switching gears to provide curbside pickup and delivery. Impressively, several fast-casual concepts, such as Chipotle, have seen an increase in first-quarter sales compared to last year. How this trend will play out, in the long run, is still yet to be seen. But the fact remains that currently, many fast-casual restaurants are hiring. The point is, keep an open mind. Do your research and consider all the available options.
Along the same lines, remain flexible. More and more restaurant and hotel owners are preemptively rehiring. However, this does not mean that they are ready for their newly hired managers to begin work. Being as flexible as possible concerning your start date, training period, and relocation may mean the difference between a rejection call and an offer letter.
4. Be Patient and Persistent
This is a trying time for everyone in the hospitality industry, professionally and personally. Many businesses are operating with minimal staff, and owners and managers are stretched thin. Receiving a callback or securing an interview may take longer than expected. Be patient yet persistent. Follow up and follow through, and your efforts will soon pay off.
Need help staying ahead of the pack?
Goodwin Recruiting would love to assist you in your job search. We work with hundreds of clients across the country, many of whom are hiring now!
Does your business need assistance finding the right person to join your team?
Goodwin Recruiting has over 20 years of experience. Contact us today.