4 Ways to Spotlight Hidden Hospitality Career Progression on Your Resume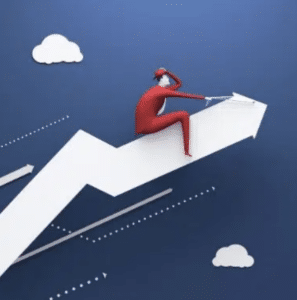 Did you have the same title or position with multiple employers or locations over some time? Do you feel your resume does not show a positive direction and instead has a hidden career progression?
Do not allow your application to be passed over for the wrong reasons! Read on for excellent insight into grooming your resume to highlight your progression along the career ladder. This is your opportunity to spotlight any hidden career progression.
Your consistent career path and the same position titles over a series of employers may appear to the reader as stagnant and lacking upward mobility. For example, you wouldn't want to list the same title of "Restaurant Manager" for a few employers in a row, without pointing out specific career growth. It is crucial to diversify and point out the essential responsibilities and accomplishments that set you apart. Be sure to illustrate growth within the same title or position. Leverage your work timeline to spotlight hidden career progression.
Hiring managers and recruiters often scan resumes in seconds while reviewing hundreds of applications and need to make fast decisions. That hidden career progression may, at times, even appear as career regression. For example, listing the transition from Assistant General Manager to Assistant Manager, or Executive Sous Chef to Sous Chef, but not spelling out that the latter role(s) happen to include more responsibility, more volume, more staff, or amount of supervisors being led. Sure, what initially may give the impression to be a stagnant or regressing career move, could be uncovered as an advancing one, but only if the reader has the time or even chooses to dig in. Ensure that the contents of your resume pop out at first sight!
Leadership Progression:
Increased team size or how many supervisors were led.
Example: Executive Chef who had one Sous Chef in the first job, may have had two Sous Chefs and one Executive Sous Chef in the next role and, in the most recent position, four Sous Chefs and an Executive Sous Chef.
Volume Progression:
Store size/sales may have increased over time.
Example: Same title of AGM for several positions but went from $1.5M to $4M to $10M in store sales.
Responsibility Progression:
What responsibilities were part of the job?
Examples: First role, just supervised floor service activity; next role included scheduling and ordering; the following role, all the previous duties, and now, the addition of inventory and guest satisfaction training. Another example, is an operation with just beer & wine adding a bar (full liquor) program.
Multi-Unit or Multi-Outlet responsibility? They are not the same!
Be clear and transparent on your resume.
Area Manager, District Manager, and Regional Director usually oversee multiple independent units (geographically separated). In contrast, a Multi-Outlet oversees different operations under the same roof (hotel, arena, airports, amusement parks, and similar).
Occasionally, the Area Manager title is also given to those supervising "sections" of an extensive operation. For example, Area Manager of a terminal of an airport's food services.
Looking for assistance in highlighting your strengths and spotlighting your career progression?
Having a great and professional recruiter on your side during a job search can significantly increase your chances for consideration with employers. The Goodwin Recruiting team is poised to communicate any hidden career progression of their candidates to their clients to ensure nothing is missed.
With over 20 years of experience in recruiting, and recognized as one of Forbes America's Best Recruiting Firms 2020, Goodwin has coached countless candidates to great jobs through transparent communication and by helping them to be the best.