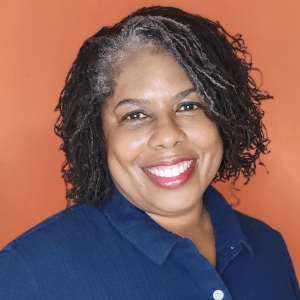 Nichelle Ritter joined the Goodwin Recruiting team in 2021. She has always been inspired by the many opportunities in the hospitality industry to help others use their talents to serve others and thoroughly enjoys helping candidates be their best by working closely with them to focus on improving their resumes and interview skills.
Nichelle's hospitality career spans over 30 years. She started by waiting tables and bartending through college before moving into a corporate trainer position and opening some 40+ restaurants across the country, following her passion for mixology and becoming Director of Beverage for various restaurant brands.
Nichelle is thrilled to be part of a team where she is closely connected with the hospitality and beverage world she loves while helping clients and candidates find their perfect match!
Away from the office, Nichelle enjoys spending time with her fiancé, Aiah, and their three fur babies (Ethel, Harry, and Templeton), gardening, traveling, knitting, sipping great bourbon, and eagerly anticipating the next Springsteen tour.
- Executive Search Client
"Honest in their approach"
- Financial Candidate
"One of the BEST experiences I have had"
- Hospitality Candidate
"Rapid delivery of candidates"
- Hospitality Client