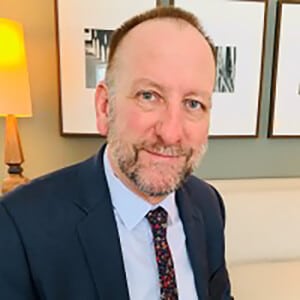 Michael Steffke joined Goodwin Recruiting in March 2019. He loves being part of a great team with legendary culture.
Michael is a career hospitality professional who started at 13 years old, washing dishes at a local Mom and Pop restaurant. He landed in a management position two days after graduating from college. Michael had a whirlwind start to his career and managed his own area by age 21. After getting his feet on the ground within the Fast Food industry, he jumped into Casual, then Fine Dining.
During the recession, he jumped into Quick Casual with Cosi, where he spent almost 11 years. He opened its first international franchise in Dubai, and back at home, he was responsible for 5 states. Michael helped with a start-up company and then was a Special Projects Manager for TSFR.
Michael has a wife and one child who is extremely bright and loves Kung Fu, reading, and Fortnite. Michael plays basketball and has studied Martial Arts for 30 years.
- Executive Search Client
"Honest in their approach"
- Financial Candidate
"One of the BEST experiences I have had"
- Hospitality Candidate
"Rapid delivery of candidates"
- Hospitality Client