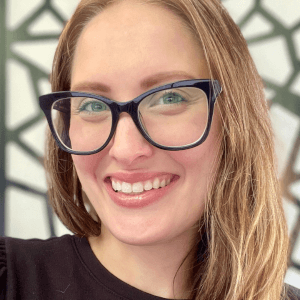 Kylee Shimabuku is a lifelong learner and servant leader who strives to develop mutually beneficial relationships.
She was fortunate to have spent nearly a decade with a boutique staffing firm, where she learned how to provide an exceptional client and candidate experience. Kylee will forever be grateful for the opportunity to travel the country, build meaningful relationships with smart, caring individuals, and partner with some amazing organizations on their talent needs. While Kylee's focus during that time was in the insurance industry, she recruited for all functional areas (accounting, actuarial, underwriting, human resources, sales, technology, administrative, operations, etc.) at all levels from individual contributors through the C-suite.
Kylee graduated with her MBA in 2013 and has a certificate in project management and additional graduate/doctoral coursework focused on adult education, instructional design, and organizational training and consulting.
In her free time, Kylee and her husband keep busy with their three kids, two dogs, and a menagerie of other living creatures, including saltwater fish, coral, snakes, lizards, houseplants, and bonsai.
- Executive Search Client
"Honest in their approach"
- Financial Candidate
"One of the BEST experiences I have had"
- Hospitality Candidate
"Rapid delivery of candidates"
- Hospitality Client