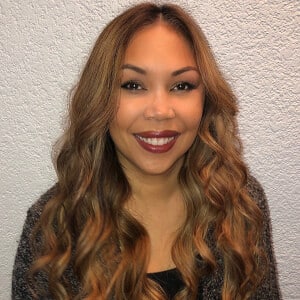 I love connecting with people. Connecting organizations with top talent helps to drive business growth. When I can help to make the right connection, I feel I have made a positive impact on a person's life.
Josie Crudo joined Goodwin Recruiting in March 2020.
She and her husband have owned a coffee shop and currently own a bar in the Sacramento area. Early in her career, she was a truck driver for FedEx. She then spent 16 years in manufacturing and training in the biotech and medical device industry.
Josie also led training and recruiting teams for over eight years for large grocery retailers. When she started her own company, she helped a small biotech company by filling over 100 positions in a 12-month period.
Josie grew up in the San Francisco Bay Area. She has a BS in Information Technology, MS in Organizational Psychology, and is currently finalizing her dissertation to confer her PhD in Organizational Psychology. Additionally, Josie currently holds an SPHR certification.
Josie is a competitive figure skater and a coach. She has competed at the regional and national level in Synchronized Skating for over 11 years. Josie started a non-profit organization for her team last year. Her three adult children are all figure skaters, and her husband, son, and grandson are all casual hockey skaters.
- Executive Search Client
"Honest in their approach"
- Financial Candidate
"One of the BEST experiences I have had"
- Hospitality Candidate
"Rapid delivery of candidates"
- Hospitality Client