Nursing Shortage: The Outlook and a Call to Action for Employers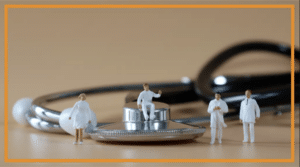 The nursing shortage is worldwide in scope. While the growing deficiency emerged long before 2020, the pandemic greatly intensified it, accelerating the number of nurses retiring, choosing different paths in medicine, or leaving the profession altogether, many out of sheer exhaustion. In addition, it cannot be overstated how staffing shortages are taking a toll on existing staff. 
"A trend we are seeing in recruiting is that nurses are choosing to go into non-patient care positions or virtual patient care roles," says Christine Burbank, senior recruiting partner and subject matter expert in nursing and recruitment at Goodwin Recruiting. "Many of the nurses I counsel are looking for telemedicine roles or virtual nursing positions where they are not on the floor performing in-person patient care. After going through the pandemic, more and more nurses are wanting a work-life balance and more time for themselves and their families." 
It's nearly impossible to argue with that mindset, given what nurses and their allied counterparts endured in 2020 and early 2021. At the same time, their collective and projected exodus from the profession poses a crisis for the health care industry.   
Some of the top concerns among employers in today's health care community include: 
Dire projections on escalating nursing shortages

 

Critical areas of nursing experiencing the most urgent need for talent

 

How to attract nursing professionals and retain existing ones during the crisis  

 
First, a statistical outlook on the nursing profession:  
By 2022, there will be far more registered nurse jobs available than in 

any other profession

, at more than 100,000 per year. 

 

Older nurses make up more than 37% of the profession. In 2020, the 

median age

 of RNs was 52 years. Nurses aged 65 years or older account for 19% of the RN workforce. The median age of licensed practical and licensed vocational nurses was 53 years. LPNs/LVNs aged 65 years or older account for 18.2% of the workforce. 

 

According to the American Association of Colleges of Nursing (AACN), 

faculty shortages

 at nursing schools across the country are limiting student capacity at a time when the need for professional registered nurses continues to grow. 

 
The challenges employers are facing in 2021 and beyond
In 2020, Avant Healthcare highlighted a plethora of obstacles in RN staffing faced by chief nursing officers and healthcare executives in the United States: 
Retention and recruitment 

 

RN experience and skills gap 

 

Leader turnover and succession planning 

 

Leadership development (or lack thereof) 

 

Nurse resilience and burnout 

 

New grad engagement 

 

Organizational alignment 

 

Managing nurse staffing ratios 

 

Culture leadership and satisfaction 

 

Concerns surrounding nurse mental health 

 

Keeping nurses at the bedside 

 

Promoting patient satisfaction 

 

Promoting diversity and inclusion

 
The retirement of one million RNs from the U.S. workforce by 2030 foretells that their vast knowledge and experience will leave with them – unless employers act now to help transfer those skills and knowledge to younger professionals through strategic programming.  
One of the things being done to retain older nurses, according to the Hospitals and Health Networks Magazine, is decreasing the physical demands of the job. Hospitals and physicians' offices are also alternating patient care with other duties, and facilities are letting older nurses design their own schedules, with shorter shifts or longer periods between shifts, to help them stay in the workforce longer. 
Professionals in the growing field of nursing informatics are also in high demand to improve systems and processes for hospitals and large medical facilities. This field and function, while essential, can be a double-edged sword during the nursing shortage because it removes nurses from direct patient care areas. 
What employers can do to attract and retain nurses during the shortage 
All health care organizations have unique business models and staffing needs. In this nursing crisis, equally diverse are their approaches to recruitment and retention – including operational changes underway to help navigate the talent drought. There are countless studies and resources to support health care providers in the attraction and retention of talent. Some of the key takeaways include:  
Creating a plan for supporting older nurses at work

 

Evaluating engagement and retention strategies

 
Creating a healthy workplace culture

 

Offering work-life balance options that support healthcare teams

 

Working with a professional healthcare recruiting partner who can address your organization's specific challenges and find the right individuals to help you grow. 

 
Ease hiring challenges with a professional nursing recruiter
Just like in every field, there are certain nursing roles that require specific skills, expertise, and experience that are more challenging to fill. For this reason and due to the nursing shortage in general, employers are turning to professional recruiters in droves to fill critical talent gaps.   
"It's important to keep in mind that nurse staffing agencies and professional recruiters can be very different in how they operate and the talent networks and relationships they work to sustain," says Goodwin Recruiting's Burbank. "Work with a recruiter who understands this market, knows where to find top talent for specialized roles, and can help you successfully navigate the crisis." 
Goodwin Recruiting assists organizations throughout the health care industry with difficult-to-fill positions at every level of their organizations, from executives to managers and professional staff. This includes experienced, qualified and licensed nursing practitioners, such as Chief Nursing Officers, Registered Nurses, Nurse Practitioners, Licensed Practical Nurses, Nurse Managers, and many others. 
For more information, we have gathered multiple resources below to help health care providers find new ways to attract and retain talent. Be sure to click the links to explore the ideas in greater depth. 
10-Point Plan for Supporting Older Nurses at Work, from the International Council of Nurses (ICN), the International Centre on Nurse Migration (ICNM), and CGFNS International, the world's largest credentials evaluation organization for nursing and allied professions…  
Understand the workforce profile and employment needs of older nurses by conducting surveys, focus groups, and nurse labor market analysis.

 

Avoid age bias in recruitment and employment practices.

 

Provide flexible working opportunities that meet older nurses' requirements.

 

Ensure older nurses have equal access to relevant learning and career opportunities.

 

Ensure occupational health and safety policies enable staff well-being.

 

Support job re-design to reduce heavy workload and stress, and support job enrichment to optimize contributions of older nurses.

 

Maintain a pay and benefits system that meets older nurses' needs and rewards experience.

 

Support older nurses in advanced and specialist practice, mentorship, and preceptor roles.

 

Maintain succession planning to enable knowledge transfer and leadership development.

 

Provide retirement planning options, and where appropriate, flexible pension provision.

 
 5 Creative Solutions for the Nursing Shortage, from Shiftwizard… 
Use an onboarding program to make new nurses feel welcome.

 

Incentivize behaviors you want from your nurses.

 

Invest in long-term training and professional development.

 

Convert current nurses into recruiters and compensate for referrals.

 

Offer altered schedules to accommodate the personal and professional needs of nurses.

 
 Post COVID-19 Nurse Retention Strategies, from HealthStream… 
Create coaching and mentoring programs to develop leaders.

 

Continue to provide myriad training options.

 

Address nurses' PTSD symptoms.

 

Cultivate organizational resilience.

 
Nurse Engagement and Retention Strategies, from Lippincott NursingCenter.com… 
Offer flexible work hours.

 

Develop workplace culture. 

 

Develop a healthy working environment. 

 

Increase leadership engagement and provide support to staff. 

 

Make leadership visible and available to staff on the unit. 

 

Discuss opportunities for growth within the organization. 

 

Provide educational opportunities for leadership to learn more on these topics. 

 

Conduct unit staff meetings to discuss any unit issues or concerns. 

 

Provide mentorship programs and strong preceptors for new graduate nurses. 

 
Nurse Empowerment and the Magnet Recognition Program… 
As discussed in a recent paper, organizations must be creative in meeting the needs of nurses while providing the best and safest patient care. An environment that empowers and motivates nurses is necessary to rejuvenate and sustain the workforce. Many organizations have sought after the Magnet Recognition Program to provide superior nursing processes and high levels of safety, quality, and patient satisfaction. Greater nurse involvement in shared governance (SG) is associated with nurse retention. 
The Aging Nursing Workforce – How Employers Can Help, from Simmons University… 
Start with a workforce assessment to map current workforce demographics, identify needs and develop a retention plan.

 

Consider a disability management strategy to draw on a variety of techniques to reduce declines in work performance that may be related to aging.

 

Adjust the traditional layout of the workplace as needed to make ergonomic and workflow improvements that will ease the physical burden of care.

 

Adopt a team-oriented approach that may allow nurses with different strengths and abilities to work longer.

 

Create more workplace flexibility, including more flexible shifts, limited overtime, increased "as needed" opportunities, expanded options for phased retirement, and the ability to make the most of part-time and job-sharing positions.

 

Facilitate peer mentoring and job shadowing to increase the skills of new nurses and keep mature nurses productive longer.

 

Offer assistive technologies as needed to support the physical needs of older nurses who may have increased limitations.

 

Provide flexibility for self- and family-care, since nurses may have their own health needs or may be a caregiver for a loved one.