Do You Have a Diversity Recruitment Strategy?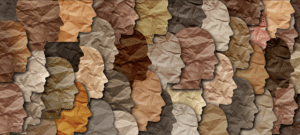 Due to recent events, companies are taking a hard look at their diversity recruitment strategies. Some have had to dust off their old ones, and many may have to start from scratch. Either way, diversity in the workplace is essential to the health and wealth of your business.
In fact, it has been noted that candidates seek out employers who allow them to be their authentic selves and celebrate their differences. According to Jyl Feliciano, Head of Inclusive and Campus Recruitment Programs, Conagra Brands, "Companies who are intentional about welcoming diversity into the organization understand that it's a commitment to consistently shifting company behaviors, processes, and policies. The modern-day job seeker can quickly recognize if a company's D&I efforts are disingenuous." A recent Diversity in the Workplace job survey conducted by Yello revealed that 83% of its' participants indicated that an employer's commitment to diversity is a factor in deciding to accept a job.
Developing a diversity recruitment strategy is not easy and won't happen overnight. It requires that you take into consideration how issues outside your company may impact your diversity recruiting efforts.  Some things to consider when developing or updating your diversity recruiting strategy should be:
What do candidates see in the news?
What are other companies doing to drive diversity?
Are your hiring teams diverse enough?
Is your candidate pool diverse enough?
Is the company communicating its commitment to diversity?
Who will be accountable for the diversity recruitment results?
Accountability to the results is essential. Why go through all the work of developing a strategy and not have anyone be accountable? This individual needs to be at one of the highest levels in the company because leadership buy-in is critical to ensure the plan is truly implemented. Diversity is not just the responsibility of HR — it's everyone's responsibility. That is why many companies are seeking formal diversity training so that everyone is on the same page. To ensure that the plan is working, it needs to be measured and reported. Companies should be proud to share their diversity results with their employees — in fact, with anyone who asks.
Once you establish your goals, know that opportunities exist all along the recruitment process. Pay attention to your policies, processes, and programs. Biases have to be addressed. No matter if you are male, female, black, or white, we all have biases. This involves having some "uncomfortable" conversations. Diversity is often difficult and nuanced. We need to approach things with an open mind.  Think about the way you are portraying your company, from the website, brand messaging, pictures used in marketing, etc. How are you making an impression on people? We can't entirely escape our biases, but we can actively work to reduce them. Create a "safe space" culture where being vulnerable is honored and celebrated. And let's not forget the obvious — proactively reach out to diverse candidates.
Elements such as training and education, accountability and transparency, clear goals, and a practical governance structure can make all the difference in building a strategy with a lasting influence on the business. At its very foundation, however, your strategy won't be measured by the amount of activity it entails — it will be judged by its results.
Goodwin embraces diversity in the workplace.
Goodwin Recruiting is an equal opportunity employer. Additionally, all applicants are considered for positions with our clients without attention to race, color, religion, sex, sexual orientation, gender identity, national origin, veteran or disability status, or any other class protected by federal, state, or local law.  We would love to advocate for you if you are on a job search, or to partner with your company if you are in need of hiring the best person for the job. We are experts at making great matches without discrimination. Our Core Focus is to be the Recruiting Company of Choice for our Partners, Clients, and Candidates, and we are proud to be "Enhancing Clients' Businesses and Changing Candidates' Lives," one placement at a time. We are here to be a part of the solution in our nation's quest for equality for all, including in every form of employment. Goodwin truly cares about the future of our country and all of its citizens.