4 Ways to Improve Your Company Culture in 2023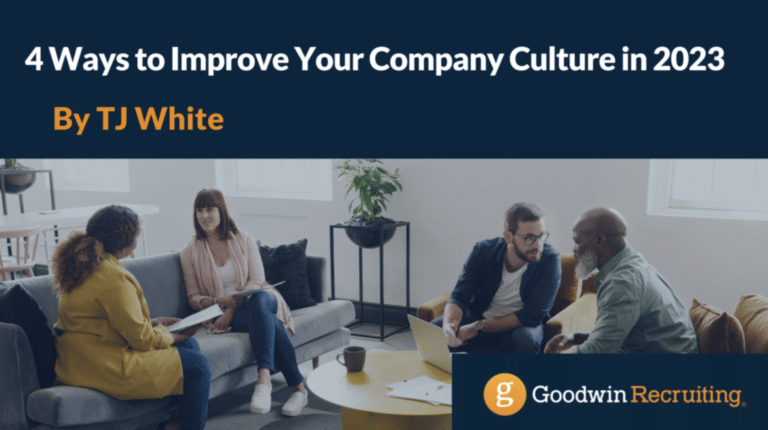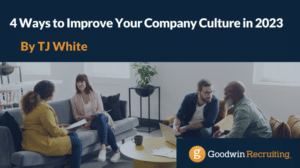 More than 25 years ago, I got my start as a bartender in fine dining. I worked my way up and became a training general manager, gaining experience in fast-paced, multimillion-dollar corporate restaurants and just about every brand of company culture.  
Whether you've been a training leader in the world of hospitality or any other industry, you learn quite a bit about what makes a great company culture and work environment and how to keep your team energized. Maintaining a positive company culture is more important than ever in the wake of the pandemic, where finding top talent and employee retention remain challenging. 
Here are the top four culture-building commitments where I found success, and hopefully you will, too! I will preface this by saying that a positive workplace culture and engaged employees are the keys to every company's success.  
1. Truly believe in your team
People want to work for a company that believes in them, whether they're existing employees, job seekers, or new hires. This satisfaction is found in a workplace culture where the company values individuals and what they bring to the table. When employees know you trust and value their talents, skills, and contributions, their motivation and dedication to the job exponentially increase. Building such a belief system is invaluable to your continued success and it requires that leaders walk the walk, not just talk the talk. How do you do it? It's about making it the company's mission to prioritize genuine employee engagement and teamwork. Leadership Development Consultant Michael Timms shares these actionable ways to build a culture of trust:  
Agree on expectations

 

Meet regularly (in person or virtually)

 

Request feedback and accept it with gratitude

 

Don't blame

 

Admit mistakes   

 
Apple Co-Founder Steve Jobs showed the entire world what happens when a company has an organizational culture in which leaders believe in their people: "It's not the tools you have faith in. Tools are just tools, they work, or they don't work. It's the people you have faith in or not."   
2. Always leave the door open for feedback
Requesting employee feedback is not a once-and-done or once-a-year effort. If you truly want to improve company culture, it's essential to offer consistent ways for your team to share thoughts, ideas, concerns, and suggestions for better ways to do things. You can do this through team meetings, anonymous surveys, one-on-one meetings, performance reviews, and team discussions after projects are completed (where did we shine, where did we fall short, what can we do better next time?).  
It's amazing what you can learn from your team if you simply take the time to listen – and act. An open pipeline and the actions you and your team take in response to feedback build a culture of inclusion that is felt and valued, and that contributes to success and the retention of top talent.  
3. Trust your team to make decisions
Delegate! Give team members the opportunity to make decisions on their own, to take greater responsibility and ownership. Empowering your people may be the most powerful way to increase their engagement and boost confidence, commitment, creativity, productivity, and organizational success. When you unleash the skills and talents of your people, they care more because they have a direct stake in the outcome. Empowering people is not hard to do. Look back at number one above: Believe in your team. Trust them and give them the freedom and permission to take charge of strategic projects, initiatives, and programs.  
4. Create a positive environment
Beyond the above suggestions, there's so much more you can do to build a work culture that people truly want to be a part of and make a difference. Sometimes this means weeding out anyone who is negatively impacting the morale of other team members. Overall, it's important to create ongoing opportunities for positive experiences – ones that engage, recognize, reward, and even intrigue people. For example, here at Goodwin Recruiting, we have a successful program where we nominate each other for going above and beyond in some way, whether it's performance, team support, or innovative ideas. It's called Core Value Nominations and it goes a long way in building camaraderie and pride in our individual contributions to the business.  
There are endless ways to improve your team's experience. Share with them how important their roles are to the company and their co-workers. Host lunches where team members can teach others about what they do. Offer skills training, coaching, and opportunities for professional development and advancement. Incentivize individual and team goals. Bring in motivational speakers. Have your leaders host occasional "Ask Me Anything" sessions. Plan team events dedicated to food and fun. Introduce wellness programs. 
What's the bottom line here? Positive environments encourage people to build relationships with and support each other, and the result is individual satisfaction and success in helping to reach company milestones.  
Hire the right talent to champion your internal goals
If you're aiming to improve your work environment and create a uniquely strong company culture in 2023, we'd love to be a part of that conversation. Onboarding the right team is the most important thing you can do. We can assist as your partner in sourcing talented professionals who are the right fit for your company and job – and enthusiastic warriors for the exceptional culture you want to create.  
Reach out to us today to find the right leadership and management candidates.