3 Reasons to Partner With Industrial Recruiting Firms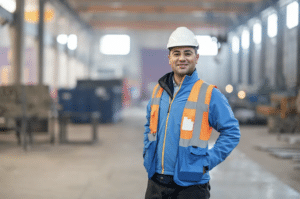 Manufacturing is on the rebound in the United States, which is great news for thousands of companies and workers! However, a lack of qualified job applicants is limiting output for many organizations. While people with the necessary skills are thrilled with their higher wages, companies are struggling to find people with the right competencies. Fortunately, industrial recruiting firms can fill the gap.
There are many reasons for manufacturers and companies to seek outside staffing assistance. Here are three of the best reasons to partner with industrial recruiting firms.
How Can Industrial Recruiting Firms Help Me Find The Workers I need?
1. Most Great Workers Are Currently Employed
Obviously, people who are already working are unlikely to scour job postings. And, they're even less likely to complete online job applications.
Placing job advertisements with today's low unemployment levels is akin to fishing in a city water fountain. The bait simply won't work if there's nothing to be caught!
However, industrial recruiting firms enjoy strong databases of passive candidates who may be approachable via headhunting. They're not actively seeking new jobs but can be enticed to make a change given the right opportunity. Not only do recruiters identify these hidden gems, but they also enjoy preexisting relationships that increase the chances of success.
2. Time is Money (On Multiple Levels)
With today's unprecedented manufacturing boom, it's a mistake for companies to get distracted with HR functions that aren't fundamental to the operation. If business is slow, it's logical to divert resources toward internal recruiting efforts. But that strategy doesn't make sense today.
Manufacturing and engineering companies that outsource recruiting to a third party are exercising economic best practices. Industrial recruiting firms benefit from specialized operations and enjoy a comparative advantage in candidate sourcing; they're also well-positioned for headhunting.
Moreover, recruiting agencies have streamlined vetting and onboarding processes that are conducive to quick hiring. Since they're paid on commission, third-party recruiters have a greater sense of urgency than their internal HR counterparts. So, their utility goes far beyond just sourcing itself.
When the cost of internal recruiting efforts is combined with the opportunity cost of a slower time-to-hire, the value of staffing services is quite evident. No manufacturing or engineering firm wants to be pennywise and pound foolish in today's economic boom!
3. Peace of Mind
Manufacturing and engineering companies expect results from recruiting partners and have tools to hold them accountable. Agencies typically provide placement guarantees that ensure quality hires and provide remedy for bad employees.
Recruiting firms also invest heavily in vetting resources that are far more robust than those found in most internal HR departments. They know their candidates must be thoroughly screened, or the agency itself risks a compromised reputation within the industry.
Finally, recruiters often enjoy existing relationships with candidates going back for years. They know which workers have track records of success. They can also leverage these relationships to pressure candidates to perform up to par for fear of losing the recruiter's assistance later down the road.
Are you searching for Industrial Recruiting Firms to Help You Source Top Talent?
Ultimately, most economists believe the labor shortage will continue throughout 2020 and possibly longer. While there's no one magical solution, manufacturing and engineering companies can partner with industrial recruiting firms to combat the challenge!
If you're a manufacturing or engineering company seeking top talent, partner with Goodwin Recruiting, the industry's best recruiting resource today.