Congratulations Bareburger, Eureka, and VertsKebap!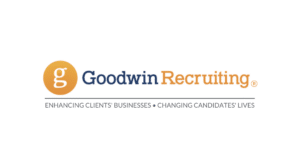 This week Bareburger, Eureka, and VertsKebap, were selected by the Nation's Restaurant News as its 2015 Hot Concept award winners! This award recognizes restaurants that are forward-thinking and at the leading edge of foodservice.
Bareburger was first introduced in June of 2009, in Astoria, New York, by partners Euripides Pelekanos, John Simeonidis, Jr., Jimmy Pelekanos, George Rodas, and George Dellis. The idea behind the restaurant was to create a delicious burger that was also healthy. As business in Astoria began to increase they decided it was time to expand. They opened another restaurant in Manhattan, and then another in Brooklyn, and then they crossed state borders and opened one in New Jersey and one in Connecticut. The company now has 26 thriving locations, where customers can come in and enjoy organic burgers. Bareburger is dedicated to serving free-range, grass-fed, locally sourced burgers, as well as sandwiches, salads, and shakes, in an eco-friendly restaurant. With the rapid expansion they're experiencing, you should keep an eye out for a Bareburger opening up in your neighborhood!
Eu-re-ka [yoo-ree-kuh], used as an exclamation of triumph at a discovery. This particular award recipient realizes that value is more important now than ever. Their restaurants provide a victorious and rustic ambiance with house music, as well as live music featuring the singer songwriter of the week. In addition, they have a comfortable bar area where you can watch find televised sports games. Eureka is focused on entertaining guests and that's exactly what they achieve with their exceptional hospitality and unique environment. They have locations in California, Texas and Washington, so if you're in the area be sure to check them out!
Last but not least, we have the wonderful VertsKebap. The brand founders, Michael Heyne and Dominik Stein, thought of the idea for VertsKebap after bonding over their shared cravings for food from their home in Germany. While in the United States they searched for that bite of home, but their favorite Turkish-German dish, the döner kebap, was nowhere to be found. To address the problem they decided to open up their own restaurant. This particular dish is based on various meats from vertical rotisserie, but the restaurant also offers wraps, fresh veggies, salads, house-made sauces and fries made-to-order, yum! Three years later they've sold over 1 million kebaps, wraps and salads out of their 24 locations across Texas!