Eric Goodwin Honored in Second New Hampshire 200 List as One of New Hampshire's Most Influential Business Leaders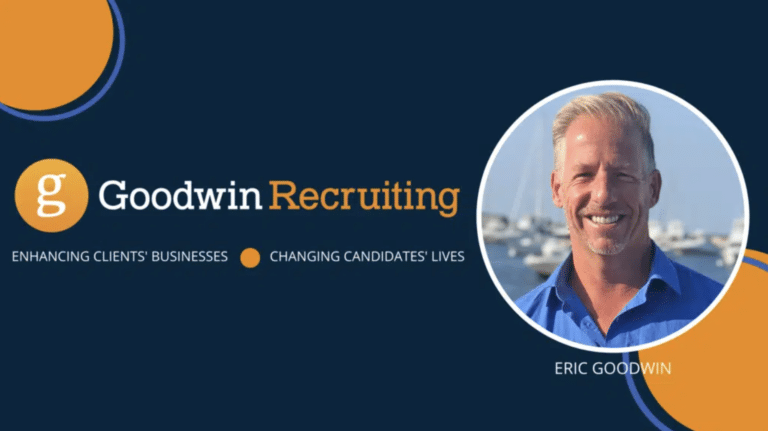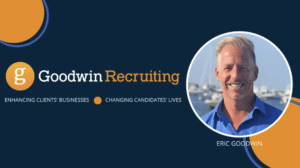 Year-long research initiative by NH Business Review editors reveals leaders across several industries throughout the state
Manchester, N.H. (December 8, 2021) — Eric Goodwin, President of Goodwin Recruiting was honored by NH Business Review as one of the most influential hospitality leaders in the second bi-annual New Hampshire 200 list. The New Hampshire 200 is the product of a year-long research initiative by the editors of NH Business Review, resulting in an insightful and engaging look at the state's most influential business leaders across major industries. NH Business Review will celebrate the New Hampshire 200 during a reception on December 9 at the DoubleTree by Hilton Manchester Downtown, and will also be publishing a New Hampshire 200 book detailing the accomplishments of the recipients.
Goodwin says, "I am very excited about Goodwin Recruiting's exponential national growth as we remain committed to making the right connections for our clients and candidates."
Eric Goodwin is the president and founder of Goodwin Recruiting. His career began as an entrepreneurial restauranteur, where he quickly learned the importance of finding the right people for his restaurant staff. As his establishments' reputation for impeccable service grew, so did the lack of effective recruiting agencies permeating the industry. As a result, Eric was frequently approached by colleagues requesting his help to connect them with the best talent in the hospitality business. It didn't take long before Eric knew there was a better way to get the job done; by prioritizing relationships and integrity. Not long after that, Goodwin Recruiting was born.
Over two decades later, Eric continues to be an active member of the hospitality industry, with several The Friendly Toast restaurants across multiple states. In addition, he has diversified his portfolio by applying his expertise for delivering exceptional customer service to new industries. Today, his companies provide brand reputation management and recruiting services for hotels and restaurants, finance and accounting, senior living and healthcare, and manufacturing and engineering.
Eric continues to lead the recruiting services industry by remaining true to the core values he passionately penned for his business: integrity, communication, support, commitment to diversity, excellence, and above all, relationships.
The New Hampshire 200, first launched two years ago, recognizes business owners and leaders from all corners of the state across major industries, including architecture/engineering/construction, business and professional services, education, energy, finance, healthcare, hospitality, law, manufacturing, media/marketing, nonprofit, real estate, retail and technology. The New Hampshire 200 book includes personal, career and industry insight for readers, such as business lessons learned, challenges, predictions and more.
"We are pleased to announce this year's New Hampshire 200 list, which spotlights a truly remarkable group of individuals leading the Granite State in their respective industries," said Jeff Feingold, editor of NH Business Review. "This list has been months in the making and has involved extensive research, interviews, and communication with our contacts in regional business circles. We look forward to providing the people of New Hampshire this inspiring look at the individuals who are making an immeasurable positive impact on the state, and to honor Eric Goodwin in our 2021 New Hampshire 200."
###