4 Strategies to Cope With Grief in the Age of COVID-19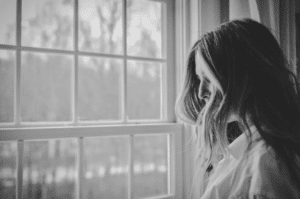 Listen to the audio (3:19)
With all the uncertainty and loss that this world has been experiencing for the past few weeks, one emotion that many people are sharing is grief. For some, it is because of the recent death of a loved one. For others, the loss of their job. Many are merely grieving their sense of security in an ever-changing world that is dominated by COVID-19. No matter the exact reason, we are united by the desire to cope with grief.
People grieve in different ways and come to terms with loss in their own time, but these strategies can help everyone move through the process in a healthy manner.
4 Strategies to Cope With Grief During COVID-19
1. Understand That Grief Does Not Respond to Logic and Reason
The five stages of grief are generally considered to be denial, anger, bargaining, depression, and acceptance. However, a person may experience emotions that one doesn't necessarily associate with a loss: embarrassment, jealousy, even relief. The emotional roller coaster of grief is not something that a person debates their way out of — one must simply take the time needed to work through the process. Some people need to step away from "normal life" for several days or weeks to come to terms with a loss — others choose to go right back to work. Acknowledging that your feelings are valid and permitting yourself to work through it in your own time is a critical step in recovery.
2. Actively Seek Positivity and Gratitude
When in the depths of grief, your pain is front and center. It can be challenging to see the positive things around you, but making an effort to be grateful for what you have versus what has been taken is a healthy approach. Some may dismiss the idea of "counting your blessings" as silly or trivial, but it can be an effective way to bring balance in moments of grief and sorrow.
3. Comfort Others
Isolation is one of the most challenging aspects of the COVID-19 crisis, but reaching out to others who are also experiencing grief is a positive way of channeling your energy. To some extent, we are all in the same boat! Helping those around you in times of crisis allows you to briefly focus on the needs of others instead of your own. This can bring value and purpose to your experience.
4. Grief Is Not a Competition
If you have lost a loved one or your income, it's a massive loss with substantial consequences. However, you shouldn't minimize what others are going through or dismiss the challenges that they are facing to cope with grief. We all process loss in different ways, and grief-shaming is both unnecessary and counterproductive.
This crisis has caused tremendous suffering around the world. It will come to an end, but that day is not known to us. Working through grief in productive ways and supporting one another is one crucial step towards healing.
Are you seeking professional partnership and extensive support during these unprecedented times?
Goodwin Recruiting is here for you.
Here at Goodwin Recruiting, we are sensitive to the challenges that our clients and candidates are facing. We invite you to connect with one of our recruiters about your job search or contact us if you'd like to explore how we can help you as a client — now or in the future.