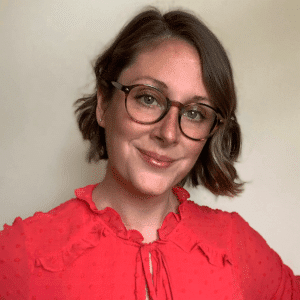 Marisa Roberts partnered with Goodwin Recruiting in April 2022. She offers a wealth of knowledge and expertise from her hospitality background and has quickly become an integral part of our team.
Marisa started her career as a host and server in a casual dining setting, but she quickly transitioned into fine dining, where her love of hospitality and attention to detail became her trademarks. She has received extensive training from her experience with Thompson Hospitality, St Regis Hotels, Alain Ducasse Group, and Mandarin Oriental. Her drive to succeed and grow inspired her to earn a Master's Certificate in Hospitality Management from Cornell University in 2019. Her working experience includes Payroll & Benefits Specialist, Maitre D, Food & Beverage Manager, Assistant General Manager, and General Manager.
Marisa began her journey in recruiting, most recently, to be an integral partner within a team where she can help build long-lasting relationships with clients and candidates alike. Being able to connect people and ideas in such an impactful way is what drives her passion and makes her excited to wake up every day to work in the exciting world of Recruiting!
- Executive Search Client
"Honest in their approach"
- Financial Candidate
"One of the BEST experiences I have had"
- Hospitality Candidate
"Rapid delivery of candidates"
- Hospitality Client