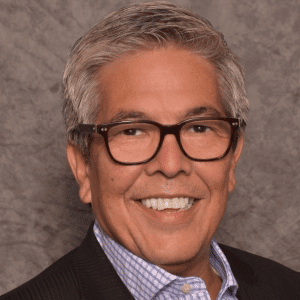 Kenji Salz joined Goodwin Recruiting in July 2020. He is a professional and diligent talent-sourcing specialist with a track record of delivering excellent client and candidate experiences simultaneously with outstanding business results. Proven in his ability to discern candidate and client-partner real-needs, he collaborates, advocates, and leverages those insights to deliver an exceptional level of satisfaction.
Kenji was raised in Honolulu, spent his 20s in Boston, and then embarked on a 28-year adventure working and living abroad in Asia and the Middle East as a highly respected culinarian and career executive chef, with a record of creating excellent customer experiences and pairing those experiences with outstanding business results.
He returned stateside and launched the second phase of his career as a hospitality recruiter with deep passion and knowledge within this industry. Kenji's passion is in talent-sourcing and advocating daily on behalf of both candidates and wonderful Goodwin Recruiting partner-clients. Kenji takes the time to truly understand his candidates' skills, passions, and goals, as well as the true needs of the businesses he is helping to hire, and leveraging those insights with the intent to deliver exceptional levels of satisfaction.
Kenji is married with two kids, three dogs, and recently repatriated back across the Pacific to Tucson, Arizona. He is a member of the Tucson Metro Chamber and enjoys networking with and supporting other local businesses.
- Executive Search Client
"Honest in their approach"
- Financial Candidate
"One of the BEST experiences I have had"
- Hospitality Candidate
"Rapid delivery of candidates"
- Hospitality Client