Protect your interests with expert legal recruiters
When you hire an experienced attorney, you can count on consistency. Top legal experts know how to fight for you. They dramatically increase your chances of success. However, it can be difficult to find qualified legal help with the unique experience you need. Our expert legal recruiters can offer sound advice on building a strong team. 
In business, recruiting qualified legal experts is vital. All agreements need to be suitable for the business. Experienced professionals will keep things compliant while mitigating damages and minimizing losses. They will also safeguard your rights every step of the way. 
Finding a legal candidate that you can rely on can be challenging. Experience will always be the priority. You need to trust that they know what they're doing and have the expertise to protect what you've worked for. 
Los Angeles County has a huge population of almost 5 million. There are a large number of highly skilled and experienced legal professionals in the area. Yet, the demand for experienced legal professionals has never been greater. 
Our recruiters are connected with an extensive network of lawyers and compliance experts. This includes associate lawyers, law firm professionals, contract managers, paralegals, and even chief compliance officers. 
There is a high risk of losing out on experienced legal candidates. It could impact the overall development of your business. Start protecting your interests by hiring experienced legal recruiters! 
Top legal talent when you need it
The legal system can be complex. Thus, having the proper legal representation for your organization is essential. Experienced attorneys investigate cases thoroughly, get the facts, and stay informed. They come prepared for trial and are ready to negotiate on your behalf.  
We've helped recruit legal professionals for regional law offices, law schools, and national companies. Our recruiters have 50+ years of combined experience in the legal field. Our unique combination of real experience and recruiting expertise sets us apart from the rest of California's recruiters. 
As expert legal recruiters, we value your time. We keep in touch with industry contacts. When you need experienced legal talent, we've got you covered. We've got recruiters nationwide who can help get experienced people for the job. 
We match qualified candidates with your needs. Our legal recruiters make sure that no qualified person is overlooked. We run dozens of tests and review hundreds of resumes. All to make sure that the candidate is qualified to help your business succeed. 
Goodwin Recruiting knows the difficulties of finding the best legal talent. That's why we strive to get to know our clients' needs and wants. We want to help you showcase your company culture and benefits to attract top legal professionals. 
The Benefits of Hiring Expert Legal Recruiters
Hiring expert legal headhunters offers many benefits. Here are just a few: 
Meet project deadlines

– Don't worry, when time is limited, we'll be ready with the talent you need.

 

Focus on top priorities

– Juggling multiple interviews is tough. Especially an entire hiring process in a short amount of time. We'll handle it all while you focus on your business!

 

Reduce employee turnover

–

It costs more to hire than to retain. We'll help your HR come up with strategies to keep your best people.

 

Improve team morale

-

We make sure candidates are qualified and fit in with your company culture.

 

Increase profitability

–

Putting the right person in the right seat creates a better work atmosphere and boosts company profits.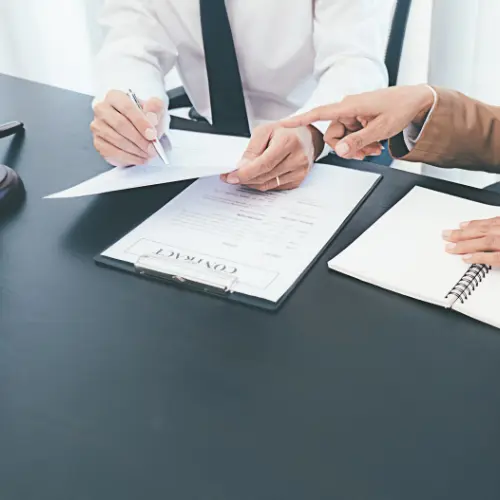 Access our talent pool of legal experts in California
LA has a long-standing and vibrant history and culture. It's also home to a robust workforce with a broad range of industries. Our team of recruiters has a long-standing presence in the region. Our network extends to San Bernardino, Simi Valley, Newport Beach, Beverly Hills, and Compton. 
We hold connections with legal professionals who are ready to take on a new challenge. Allowing you to connect with the top talent even if you have deadlines. 
It's also important to find a great fit. We build relationships with candidates on a personal level. Putting them in positions to succeed means less turnover. 
Access to our growing network of legal professionals so your business never loses out. Our experienced legal recruiters build long-term connections with candidates and clients. Allowing you can fill in the gaps as they arise. 
Legal Professionals We Place
Paralegals

Lawyers

 

Labor lawyers

 

Legal secretaries

 

Law clerks

 

Associate attorneys

 

General counsels

 

Judges

 
Associate General Counsels

 

Corporate lawyers

 

Patent attorneys

 

Chief compliance officers

 

Regulatory compliance

 

Clerks

 

Advocates

 

Legal analysts

 
Litigation Associates

 

Magistrates

 

Legal administrators

 

Information technology management

 

Legal Interns

 

Consultants

 

Litigation Paralegals

 

Case Managers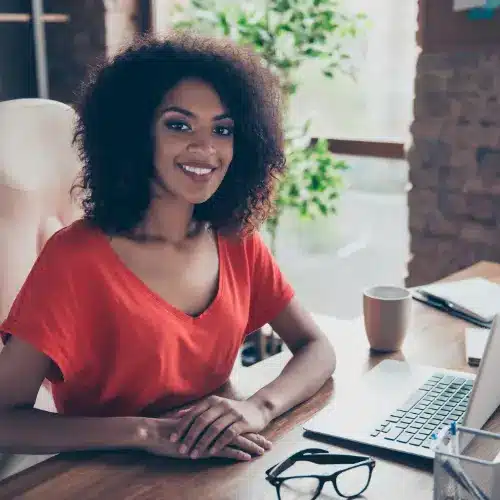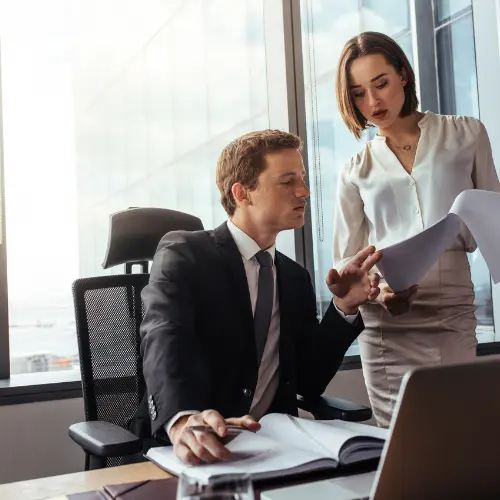 We Also Specialize in the Following Areas
around Los Angeles
Goodwin's partners are the top legal recruiters in LA. We meet with clients and candidates regularly to build active relationships. 
If you need an in-house general counsel, a compliance expert, a law partner, or an attorney, count on us. Each candidate we work with is knowledgeable and culturally relevant to your team. 
Contact us today if you are seeking the highest caliber of legal professionals. 
The Los Angeles workforce outlook
CLA, USC, and the Cal State UCLA, USC, and the Cal State University system are world-leading universities. Our Technical training centers and grade schools educate tomorrow's workers. Your business's legal experts are here. 
According to a study by LAEDC - 
LA County offers a variety of incentive programs for both small and large businesses. Most are designed for manufacturing companies looking to hire local talent. However, there are many other factors to consider before deciding where to locate your business. Other business incentives may be available at the federal, state, or local levels. 
LA is one of the most diverse and highly skilled regions in the world. It has a population of nearly 5 million and a diversified economy. LA is home to many well-established and growing industry clusters. Each contributes to the county's ability to draw in and retain a highly skilled workforce.