Our recruiters have hiring solutions when you need them
Hiring the right people at the right time can be a time-consuming and time-consuming process that can impede growth and distract you from your top priorities. Change can happen at any time, and it can happen often. No company is immune to the effects of change. Whether you're looking to grow your business or struggling with high levels of employee turnover, the pressure of finding talent at the most opportune time slows down your business. It takes your focus away from your core priorities.
Chicago is one of the largest freight and aviation hubs in the world. With one of the lowest labor costs in the U.S., Chicago is a great place to source cheap labor for any industry. With a growing population and an increasing number of businesses moving here, there's a massive need for qualified salespeople. 
Sales Leaders, Sales Managers, and Front-Line Sellers are high-risk, high-reward people who have a significant impact on your company's revenue, perhaps more so than any other part of your business. They are essential to market success. 
Failing to find the right candidate can not only harm your employees' morale but can also harm your business's long-term success. Stop compromising organizational objectives and let us do the recruiting for you! 
Top sales talent is our priority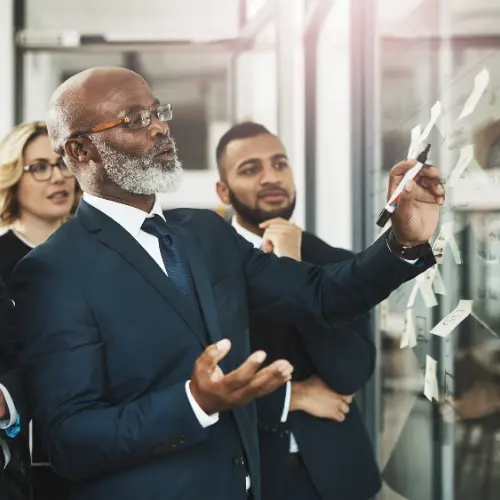 Many sales organizations have not yet come to terms with the changing buyer-seller landscape. The result? Flat win and conversion rates. Traditional sales methods have less impact. Today's sales success boils down to your people. A successful salesperson is defined by a skillful blend of behaviors, attitudes, and personality traits that work together to make them a leader in their industry. We'll work with you to identify the best candidate for your team. 
Our sales recruiting professionals understand that past performance does not guarantee future success. This is why we look for high-quality sales hires who possess intellectual curiosity, enthusiasm, and a passion for success. These are people with inclusive leadership qualities, confidence in decision-making, operational knowledge, and a professional presence who will bring a new, creative approach to your organization and drive business growth. 
We understand the importance of your time here at Goodwin Recruiting. That's why we're committed to finding qualified candidates that will meet your needs. We follow a strict sourcing process to ensure that no one is overlooked. We do dozens of screen tests and go through hundreds of resumes before presenting a candidate. We do this to make sure they have the skills your business needs to succeed. 
Our recruiters go the extra mile to guarantee that the candidates we select are worthy of your time and resources. Our connections within the sales industry enable us to quickly respond to your employment needs. Our locally based recruiters are backed by a nationwide network of recruiters who can help you identify and attract highly qualified candidates. Our recruiters uncover and attract key individuals who will assist your firm in overcoming obstacles through a collaborative approach and substantial assistance. 
At Goodwin Recruiting, we understand the unique challenges that businesses face when looking for the best sales talent. We get to know each of our clients' unique goals and challenges, and we help them leverage their culture and benefits to attract the right candidate. 
Benefits of Partnering with Expert Sales Headhunters
Meet project deadlines

– Rest assured that we have the necessary talent when you need it.

 

Focus on top priorities

– It takes a lot of time to manage all the hiring efforts and schedule quick, convenient, and repeat interviews. Let us take care of the work and focus on your business!

 

Reduce employee turnover

– It costs more to hire great people than it does to keep them. As an extension of your human resources team, we work with you to find ways to retain great people.

 

Improve team morale

- Not only do we make sure candidates are qualified, but we also make sure they are the right fit for your company and culture.

 

Increase profitability

– When the right person is placed in the right role, it creates a healthier work environment for all members of your team, and this has been proven to improve business performance.

 
Our sales recruiters have strong connections in Illinois
Chicago is one of the most vibrant, creative, resilient, interconnected, and culturally diverse cities in the United States. It is also one of the most cost-effective. Chicago is a hub of business and values as well as a hub of acceptance and city transit.
Young, diverse talent is what our recruiting team is looking for. We are passionate about recruiting in Chicago and the surrounding communities. We are well-established in Chicago, but we also have roots in the surrounding communities such as Naperville and Wheaton; Skokie; Oak Park; and Joliet. 
We've made real connections with local people who are looking for new things. When you need it, we'll connect you with the right people. 
Goodwin Recruiting is committed to building long-term relationships with clients & candidates. With an ever-growing talent pool of qualified candidates, you'll be able to fill gaps in your business while staying competitive. 
We build relationships with top talent on a one-on-one basis to make sure we're placing them where they're most likely to succeed. Our recruiters know the ins and outs of sales so we can find the right person for the job. 
Sales Professionals We Place
Sales Management

 

Account Managers

 

Account Executives

 

Sales Representatives

 

Sales engineering

 

Business development

 

Regional Sales Managers

 

Salespeople

 
Area Sales Managers

 

Customer relationship management

 

Chief Revenue Officers

 

Sales Coordinators

 

Customer success

 

Vice presidents

 

Brand ambassadors

 

Sales Operations Managers

 
Store managers

 

Shop assistants

 

Team Leaders

 

Branch managers

 

Directors of Sales

 

Sales Specialists

 

Account Representatives

 

National Sales Managers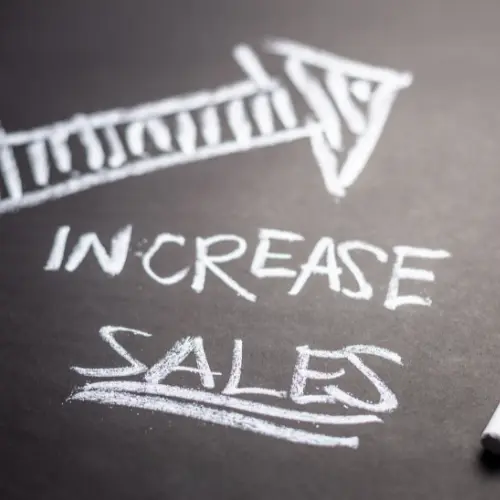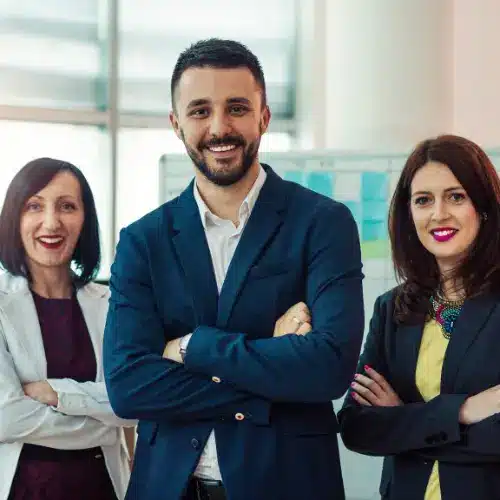 We Also Specialize in the Following Areas
around Chicago
As one of Chicago's top sales recruiting firms, Goodwin has a proven history of success in the market. We collaborate and consult with clients and talent regularly to build strong relationships. 
Whether you're looking for a Sales Specialist, Brand Ambassador, Team Leader, Sales Coordinator, or Account Executive, all our candidates will meet your technical and cultural needs. 
We connect you with the top sales talent to help you bridge the gap between opportunity and results. 
Contact Goodwin Recruiting today if you are looking for qualified sales candidates!
The Chicago workforce outlook
The city of Chicago is one of America's premier trade ports. We trade with the world's leading trading partners. 
Our city's ability to evolve with the times, combined with our rich heritage of industry and creativity, has made us the most diverse urban economy in America. 
Our region is one of the fastest-growing and most diverse talent markets in the United States. It's a great place to live, work, and play, and it's one of the most affordable cities in the country. Chicago's diverse economy means that a large portion of a company's supply chain is located in the Chicago area. Its strategic location also makes it easier to transport people and goods. 
According to World Business Chicago's research: 
Chicago's identity is rooted in transformation and reinvention, and it's helped shape the city's place as a global economic leader. Chicago has ranked #1 in corporate expansion for the past decade, with 448 significant business growth and relocations in recent years. With an economy that's as diverse as the rest of the world, Chicago is the perfect place to find and grow your business. 
Among the top U.S. metropolitan areas, Chicago has the largest diversified economy in terms of employment, with no industry accounting for more than 13 percent of the total economy. 
Chicago's Gross Domestic Product (GDP) of $836.7 billion, makes it the 3rd largest metropolitan area in the United States and one of the top 25 largest economies in the world.