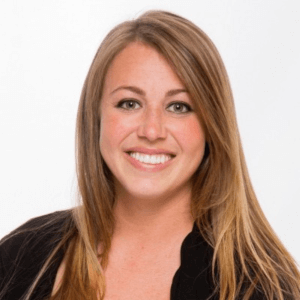 Rebecca Grace joined Goodwin in 2021. Her passion is people. She strives to help people develop themselves and their businesses to reach their full potential and build relationships to further their careers.
Rebecca's professional experience is in servant leadership through hospitality. She has managed fine dining restaurants and opened operations for a luxury hotel and a 5-Diamond boutique hotel. Through her work experience, Rebecca understands the importance of integrity, open communication, and harmonious relationships to achieve a common goal. She uses those values to drive her business and to support both clients and candidates in their search.
Rebecca started her hospitality career by hosting a mandatory tea party service for her family at age 6. Ten years later, she joined the workforce with Golden Corral, which cemented her love of working with people to create their best selves.
Originally from Broadway, VA, Rebecca has had the pleasure of living and working in multiple states, including West Virginia, Wyoming, Colorado, Pennsylvania, and Florida. Her formal education includes a hospitality degree from James Madison University and a Master of Tourism Management degree from Colorado State University.
With Goodwin, Rebecca is able to hone in on her passion for people and continually supporting clients and candidates through congruent relationships.
In her spare time, Rebecca enjoys spending time outside, quality time with friends and family, a good puzzle, a great glass of wine, and is forever on a search for the perfect nacho bite.
- Executive Search Client
"Honest in their approach"
- Financial Candidate
"One of the BEST experiences I have had"
- Hospitality Candidate
"Rapid delivery of candidates"
- Hospitality Client