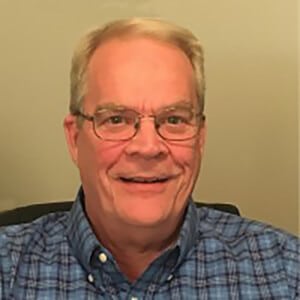 I enjoy working with candidates who take an active role in their search, learning about them, and helping them find their ideal opportunity. I also enjoy working with clients to support their growth and business needs and am truly excited when they find that perfect fit!
Jim McGahey joined Goodwin Recruiting in February 2019. His career has spanned from an Area Supervisor for McDonald's to a Regional Director for Darden and Red Lobster. He has been involved in numerous new restaurant openings.
Jim grew up in Virginia but has been a traveler for most of his professional life. He's been from the Atlantic to the Pacific and most states in between. He admittedly still finds stray moving stickers throughout his house!
Jim and his wife, Debbie, have a son and daughter adopted from S. Korea. Jim is a long-time Patriot's fan, enjoys working in the yard, going to the beach, and has built nine homes along his journey.
- Executive Search Client
"Honest in their approach"
- Financial Candidate
"One of the BEST experiences I have had"
- Hospitality Candidate
"Rapid delivery of candidates"
- Hospitality Client