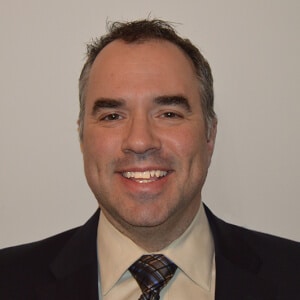 I've always loved helping to shape careers as a leader in the restaurant industry. I'm thrilled to be able to do the same without the rigors of day-to-day restaurant operations.
Jeff Wilk is a passionate restaurant professional with over 30 years of operations experience. His career with Goodwin Recruiting began in January 2016. He was thrilled for the opportunity to be able to continue to do the same thing that brought him the most joy in operations: "Sell the dream, shape careers, and change lives!"
Jeff grew up on a large family farm in central Michigan. He fell in love with the restaurant industry while working at a restaurant in high school. He spent 21 years working for Bloomin' Brands—15 of those years as Managing Partner for Carrabba's Italian Grill.
Jeff is a graduate of Michigan State University's School of Hospitality Management. He has a great love of the outdoors – camping, sports, hanging out by the pool, and working in the garden. He has enjoyed 20+ years of marital bliss with his lovely bride, Michele, and is a proud father of two (Leyla & Spencer).
- Executive Search Client
"Honest in their approach"
- Financial Candidate
"One of the BEST experiences I have had"
- Hospitality Candidate
"Rapid delivery of candidates"
- Hospitality Client