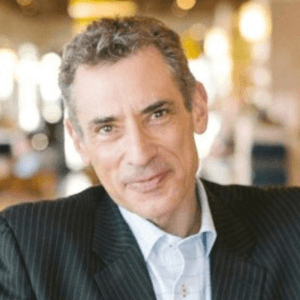 Providing the best service, taking care of others, and treating others as you would expect to be treated are just some of the areas that drive Jeff Haber to be the best recruiter he can be. A career as a recruiter, if we define a recruiter as a true life-change agent and advocate – one who puts great people and great companies together – is something that comes naturally to Jeff. He's been a passionate connector his whole life. He understands the ever-evolving challenges for candidates and clients and represents both with integrity, intensity, and a great sense of humor.
With a diverse background that includes leadership roles in electronics, construction, tech, entertainment, and hospitality, Jeff is comfortable talking with just about anyone about anything. Jeff also worked as an actor, writer, and director and was signed to Columbia Records back in the day with his band, Pilot Jones.
Living in beautiful northern Colorado, Jeff loves to get outside with his wife and best friend, Kristin, their amazingly talented twins, Kaylie and Dylan, and their marvelously big-eared COVID pup, Malibu.
- Executive Search Client
"Honest in their approach"
- Financial Candidate
"One of the BEST experiences I have had"
- Hospitality Candidate
"Rapid delivery of candidates"
- Hospitality Client