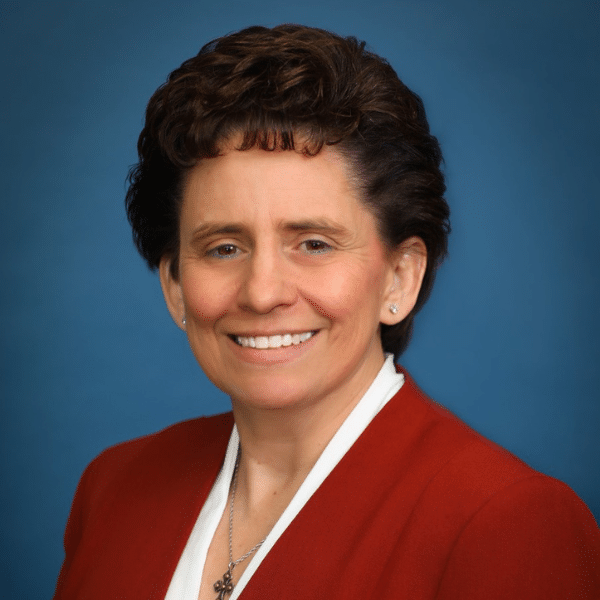 Carrie Dobrinski joined Goodwin Recruiting in 2022 after 25+ years in Human Resources. She has always been driven to help people. "Enhancing Clients' Businesses and Changing Candidates' Lives" is something that both Carrie and Goodwin Recruiting embody wholeheartedly. Carrie spent 17 years in the Industrial/Manufacturing industry where she led a group of HR professionals supporting the company's largest division, covering 9 states. The rest of her career was spent in industries such as E-commerce, Construction, Business Services, and Industry-Specific Education & Learning.
Carrie grew up in Richardson, Texas but finished up her high school years in Orchard Park, NY. After graduation, she moved back to Texas and attended Dallas Baptist University where she played Volleyball and studied Criminal Justice and Psychology. After graduating, she attended SMU and become a Paralegal. Carrie grew up playing competitive sports. While she played multiple sports, soccer was her passion for many years. She is currently an avid crossfitter. Carrie has been married for 26 years, has 2 wonderful children, and a beautiful granddaughter.
"People don't care about how much you know until they know how much you care".
- Executive Search Client
"Honest in their approach"
- Financial Candidate
"One of the BEST experiences I have had"
- Hospitality Candidate
"Rapid delivery of candidates"
- Hospitality Client